Large Bedside Tables In Australia
Are you searching for large bedside tables online at an affordable price? Welcome to Dwell Living Interiors for excellent collections of large bedside tables in Australia.
Bedside tables also termed nightstands, can impact your bedroom interiors. These tables provide space to store and display your belongings that you want to be within your hand's reach while sleeping on your bed.
Therefore, you can choose from our wide range of large bedside tables to keep your reading glasses, watches, mobile, water bottle, a small lamp, and many other necessary items within your reach while sleeping. In addition, you can use it to store a number of things such as medicines, fortnightly magazines, toys, books on your current reading list, and many more.
Moreover, our furniture range provides an ideal option to keep your night lamp, flowerpot, an intercom, or a nice photo frame on it to enhance its beauty and functionality. As a result, these nightstands have become practically mandatory in today's modern homes. Hence, you can't avoid buying our multipurpose bedside table online if you want to add invaluable functionality to your bedroom.
What Are Our Bedside Tables All About
While our bedside tables are known for offering practical benefits, they play a vital role in lifting the decor of your bedroom by a few notches. The designs and styles of our large bedside tables can blend perfectly with your room's existing decor exhibiting the real sense of luxury and elegance.
You can easily match it with all your bedroom furniture to get the uniform look of your choice. So, get a large bedside table in complete contrast from our online store. It will help you create a focal point that can make an instant statement in your room.
Don't think that our bedside furniture pieces are made only for your bedrooms. They have great utility in your living room also. For example, our living room nightstands come with sufficient space to store your old photo albums, collectible magazines, files, novels, and many other personal belongings.
Though some may think it a small accessory, it can add significant value to your rooms as any other furniture piece. So, you will have to give time exploring and researching before you finalise your purchasing decision. Moreover, our wide range will make you spoiled for the choice.
Some of the specialties of our large beside furniture pieces that make it a popular choice are:
Complement Well with All Bedroom Furniture
Our large bedside tables are designed in such a way that they can complement well with any bedroom furniture and add elegance to your interior environment. You can place it on either side of the bed to complete the look of your bedroom. In addition, these aesthetically looking tables allow you to use them as console tables in your entryway or living to store your keys or flaunt your beautiful collectibles.
Versatile Furniture Piece
Apart from the bedside, you can place it in any part of your house and use it as an end table or corner table. These utilitarian or functional tables are ideal furniture pieces to enhance the look of your room. In addition, their multipurpose characteristics provide invaluable functionality to your bedroom, living room, kid's room or any other space of your house.
Enhances the Aesthetic Appeal
Other than offering you smart storage solution to keep your room well-organised and tidy, our side table pieces enhance the aesthetic beauty of your room. You can place it on either side of your bed to frame your bed and fill in the empty spaces of your room. In addition, nightstands elevate your room interiors in such a way that you will love to showcase them.
How To Choose A Perfect Table
It will be best if you consider the existing design, colour, size, and aesthetic of your room before choosing a perfect nightstand table. For example, if your bed is made of solid wood, a wooden nightstand will be perfect for it. Similarly, if you want a more contemporary look, you can choose mirrored or metal nightstand.
In addition, you should also consider the size of the nightstand to avoid overcrowding your bedroom space. Dwell Living Interiors offers a great variety of bedside tables online, including tables with one drawer, two drawers, and many more. Our vast collection gives you several options to choose from various styles, colours, and designs to suit your modern, traditional, or vintage taste.
Therefore, explore our product range to choose the nightstand piece that fits your space and meets your needs.
Cheap Bedside Tables Online
Cheap bedside tables online are a perfect addition to any room. They offer a stylistic approach, as well as providing light. Here at Dwell Living Interiors we are the pioneers in administering exceptional quality cheap bedside tables online and have been providing clients with amazing living and furniture solutions for 30 years and counting. Equipped with a knowledgeable team of experts, we are the pioneers when it comes to high-end cheap bedside tables online. When the phrase "Cheap bedside tables online" is brought up, you should think of only one company – Dwell Living Interiors. Experience excellence and buy bedside tables online safely and shipped throughout Australia hassle-free.
OUR GOAL

Here at Dwell Living Interiors we aim to continuously administer state of the art bedside lamps online or cheap bedside tables online and have been providing clients with living decorations and furniture of the highest quality. For a plethora of years and counting we have a structured team of knowledgeable individuals that all work tirelessly to ensure that you receive the piece of furniture you desire. Transparency, devotion and exceptional tradesmanship are the fundamental stepping stones we adopted throughout the years, in order to surpass client expectation by enhancing and enriching various areas of their home with our exquisite decorative solutions. This is our guarantee.
Are you on the lookout for furniture pieces and or table lamps to go along with your living area or bedroom? Or you simply want to create an entirely fresh vibe out of your space? Browse through the commercial product collection. Whether you are seeking to buy table lamp online, wall mirrors or exceptional furniture pieces we have something that will suit your needs and aspirations. Alternatively, if you are seeking further options, feel free to contact us directly and speak with a lovely member of staff.
Contact Us
Call us on 1300 554 881 to find out more about our furniture pieces. In addition, you can fill out our online form to connect with us online. We will get back to you with more information.
FAQs
How can I pick a good bedside table?
You should consider the height and size of a beside piece before choosing it for your bedroom. The ideal height of the table should not be more than 2 inches higher than your mattress, or it should be in level with your mattress top. It will make your side table easy to reach while lying on the bed and also sitting on it. For example, two inches higher in height than your mattress makes it easy to effortlessly reach over a water bottle or alarm button.
Can I use a console table as my bedside table?
You can use a console table as your bedside table. The stylish design and increased surface area offer you plenty of space to place your books and reading lamp on it.
Will your product looks the same as shown on your website?
At Dwell Living Interiors, we strive to deliver products and services exactly the way it has been described on our website. However, the original colour may vary slightly from what is shown in the picture. It is due to the camera and resolution effect. Nevertheless, we can ensure that the product quality, design, and pattern meet your expectations.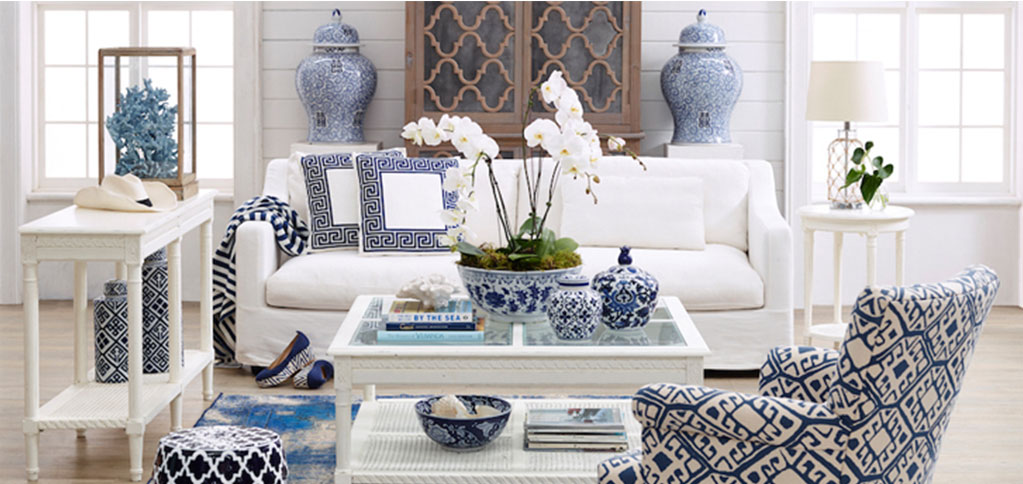 FEATURED FURNITURE
CHAIRS AND SEATING
LIGHTING
DECORATOR COLLECTIONS
OUTDOOR LIVING
beautiful selection of homewares for the home or gifts
Shop Now