Bookcases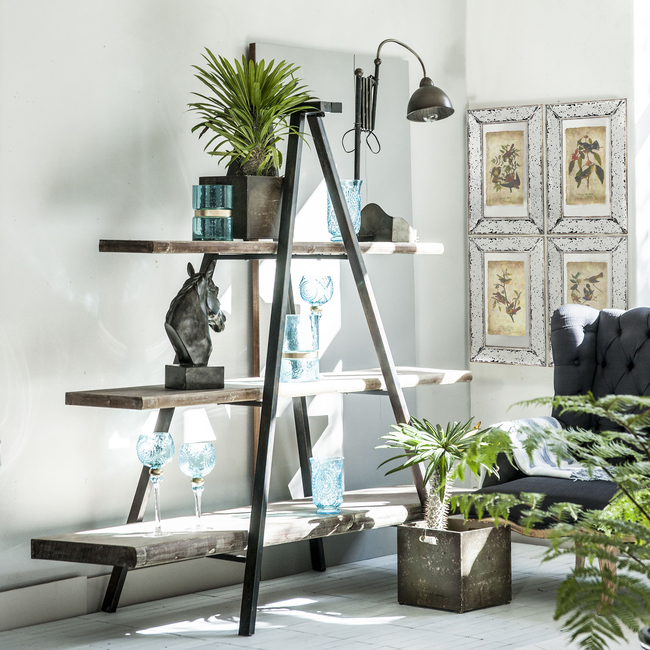 Book Cases & Display Cabinets
Dwell Living Interiors have a lovely collection of bookcases and display cabinets for every style of home.
Display cabinets and bookcases are great furniture pieces for adding style and personality to your home while providing functional storage space. Here are some tips for styling your home with display cabinets and bookcases:
Start with a color scheme:

Choose a color scheme that coordinates with the rest of your decor. This will help you choose items to display in your cabinet or bookcase that complement the rest of the room.

Vary the heights:

Mix up the heights of the items you display to create visual interest. This could include stacking books, placing a tall vase next to a short figurine, or placing a piece of artwork above a stack of books.

Use odd numbers:

Displaying items in odd numbers is visually pleasing and creates balance. Group items in threes or fives for the most impact.

Create a theme:

Consider creating a theme for your display cabinet or bookcase. This could be anything from a collection of vintage books to a display of seashells or antique china.

Use lighting:

Consider adding lighting to your display cabinet or bookcase to highlight your favorite items. This could include adding a lamp on a shelf or installing under-cabinet lighting.

Mix textures:

Mix up the textures of the items you display to add depth and interest. This could include mixing in items made of different materials such as wood, glass, and metal.

Leave some empty space:

Don't feel the need to fill every inch of your display cabinet or bookcase. Leaving some empty space can help create a sense of openness and balance.
Overall, the key to styling your home with display cabinets and bookcases is to have fun and let your personality shine through. By following these tips, you can create a beautiful and functional display that reflects your unique style.
Why Trust Dwell Living Interiors?
Dwell Living Interiors is renowned for its product quality and service excellence. We have been servicing this industry for many years now and have gained sufficient expertise and business insight to understand the expectation of your modern home.
We are proud of our customer-centric approach, precise service, and highest quality product that has established us as one of the most trusted online furniture shops. Moreover, we believe in creating a one-point contact experience for our customers. Hence, we stock an extensive range of furniture pieces in different categories to make you avail of all furniture types under one roof.
As a result, our furniture collection suits every lifestyle, mood, taste, and budget. In addition, you can get valuable advice and guidance from our experts regarding your furniture choice based on our unmatched experience.
Some of the popular traits that make us the first choice of many are:
Unmatched experience

– We have been decorating different homes and offices across Australia since 1983 and understand your expectation. Hence, we strive to update our collections to meet the needs of this ever-evolving market.

Prompt Delivery

– We offer prompt delivery for all your orders. So, you can order from anywhere in Australia. It will reach your doorstep smoothly, on time.

Warranty

– We provide structural warranty services for the products having manufacturing defects or faults.

Transparent Dealing

– We ensure no hidden charges will surprise you at any stage of your dealing with us. All our service and product charges are transparent and fixed.

Service Excellence

– We never compromise with quality. All our furniture pieces are made of the highest-quality material, making them highly durable and robust.
Place Your Order
To know more about furniture pieces or to make an informed purchasing decision, call us on 1300 554 881. In addition, you can fill out our online form to leave your message for us. We will get back to you for a detailed discussion.
---