Decorative Table Lamps
Table lamps are perfect for adding an extra style element to your space. A beautiful piece can update the look of any area and make it appealing.
The function of a table lamp is to make a room relaxed and comfortable. The right table lamp can provide light and serve as a decor item.
Most modern table lamps are made using metal or glass. For contemporary lamps, manufacturers may also use plastic. No matter where you place a lamp on the coffee table or centre table, it is sure to serve as an excellent light source and a beautiful artefact.
If you want to instantly transform your home's look, investing in a decorative white table lamp is an excellent idea.
Welcome to Dwell Living Interiors!
We specialise in supplying stylish white table lamps to cater to your need of beautifying your home. Our designs are sure to impress you and enhance the look of any space you place them in. Thanks to our wide range of white and blue table lamps, you can choose a piece that best matches your home or office interiors.
At Dwell Living Interiors, we are dedicated to offering the best experience possible. We take pride in offering lamps that look exquisite and match your home's colour scheme perfectly! If you aren't sure of which table lamp to choose for your space, you can seek help from our experts.
Our table lamp collection includes classic as well as contemporary pieces, so you can find the right product without much hard work. Also, they are available in a wide variety of colours, so no matter what the colour scheme of your home is, you will find a suitable product for your home.
When you buy a white table lamp from us, you can be sure of its quality and make. We only offer premium products that will be a part of your home for years.
Our table lamps are available in a range of design styles, so whether you are looking for a lamp with curvy stem or adaptable stem, you can find one in our collection. Also, our collection has lamps with beautiful accent pieces to add a touch of elegance to your home decor.
At Dwell Living Interiors, our aim is to offer our clients with the best of products. We have been in the business of selling furniture, table lamps and other similar products for years now. Our experience and expertise makes us a renowned name in the market. If you are keen on buying stylish and quality table lamps at the best price possible, you must explore our collection. We are confident that you will love the products we supply and easily find something suitable for your home. As far as the price of our products is concerned, we are sure you will find them to be reasonable for their quality.
A major advantage of stylish table lamps is their affordability. Table lamps are less expensive than other home decor items, hence it is a wise decision to get a table lamp for your living room or your bedrooms. So if you wish to add something stylish to your bedroom, you must try buying table lamps.
Shop with us for the best blue table lamp!
If you wish to explore the latest range of table lamps, shop from our website. We are confident that you will find statement pieces in our collection. Since we have a huge variety of table lamps, choosing just one for your home or office will be difficult.
Our table lamps are made with modern and contemporary homes in mind, so we know there's one for everyone in our collection.
Discover our fancy range of table lamps today! Choose the product you like the most and we will have it delivered to your doorstep as soon as possible. We accept payment through all major cards!
White Table Lamps Australia
Welcome to Dwell Living Interiors the pioneers in administering exceptional white table lamps Australia with in the utmost efficient and hassle-free manner. With extensive experience that dates back almost three decades, the knowledgeable team here at Dwell Living Interiors will guide you and assist you with your choice of white table lamps Australia to decorate your living premises. You may also buy lamps online, as we have implemented a quick and safe online portal that utilises a wide range of payment methods to suit your needs. We have been the leaders in furniture and living and have been named as the finest white table lamps Australia suppliers by our peers. We are your one stop shop for all your furniture needs!
Reliability, devotion and enthusiasm are the fundamental stepping stones we adopted throughout the years, in order to surpass client expectation by enhancing and enriching various areas of their home with our exquisite white table lamps Australia. By collaborating with home owners we recommend and provide an insight in regard to matching colour themes, lighting angles and overall quality when we design our table lamps. It is vital to educate your client on what products and materials we use, in order to extend our professionalism!
Buy lamps online at equitable prices without ever compromising on quality here at Dwell Living Interiors. Alluring, fine-tuned and captivating lamp selections is what we pride ourselves on, here at Dwell Living Interiors, as we have been labelled as the leading lamp suppliers in Australia. With a dedicated team of professionals, who are willing to elaborate on ideas and constantly evolve existing concepts, we administer the utmost brilliant lamp and furniture pieces in the market. If you are searching for impeccable furniture solutions, Dwell Living Interiors is here to infatuate you! Check our list of items or contact us today!
Frequently Asked Questions
Why Should I have A Table Lamp?
Table lamps can illuminate your room and serve as a beautiful centrepiece too. Any simple table can be beautified with an attractive table lamp. However, investing in artefacts may be more expensive than investing in a table lamp. Hence, it is wise to bedeck your coffee table at home or your desk at work with a table lamp.
What Material Is Used In The Making Of Table Lamp?
Table lamps are made using metal, plastic and glass. You can choose a lamp depending on the material you prefer the most. If you want it to be modern and stylish, you must choose a lamp made of metal and glass. However, if you are looking for a piece for a contemporary home, you may go for table lamps made of plastic.
Which Type Of Table Lamp Should I Buy?
Before you make a purchase, you must think of why you're buying a table lamp. It is essential to invest in a lamp that adds aesthetic value to your room and provides comfortable lighting experience. Also, it is essential to choose the table lamp depending on where you want to place it and how much light you require. For example, if you want to light your study table, you will need a table lamp with sharp lighting. However, you will require a lamp with dim lights for your bedside lamp.
Can I have The Product Delivered At My Doorstep?
Browse through our website to choose the product you like. Add to cart and at the time of checkout mention your address. We will deliver your product to your doorstep as per the time mentioned during checkout.
Do You Offer Free Delivery For Table Lamps On Discount?
Some of the sale items in our collection are eligible for free delivery. Also, all DWELL Living Interior Members enjoy free standard shipping to metro areas within the country.
What If I Have Placed An Order For A Table Lamp and Now Want To Cancel It?
You are free to cancel the order if it has not been processed and dispatched. However, you may have to bear the re-stocking fee and back transaction charges for refund.
How Can I Pay For My Purchase?
At Dwell Living Interiors, we accept all major Credit Card (Visa, Mastercard, American Express). We also accept payments through Paypal and Electronic Funds Transfer.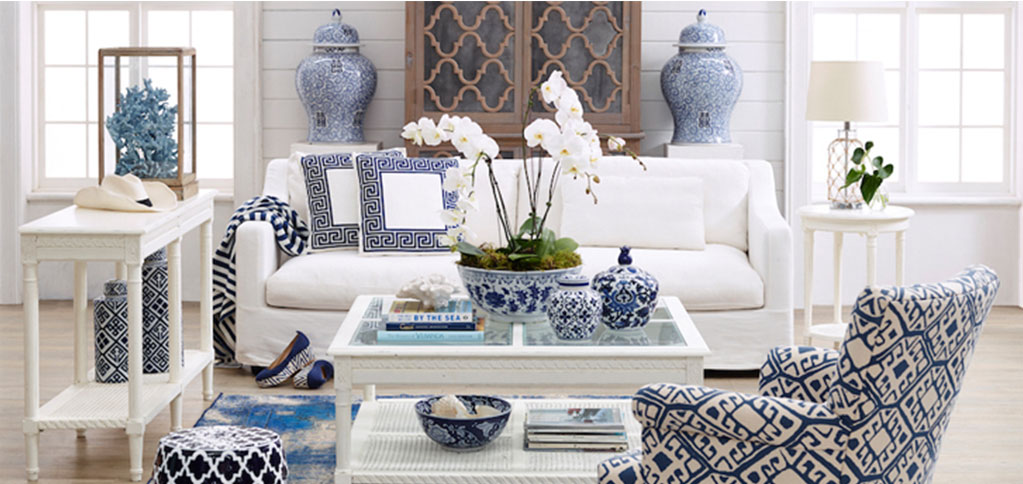 FEATURED FURNITURE
CHAIRS AND SEATING
LIGHTING
DECORATOR COLLECTIONS
OUTDOOR LIVING
beautiful selection of homewares for the home or gifts
Shop Now