Coffee Tables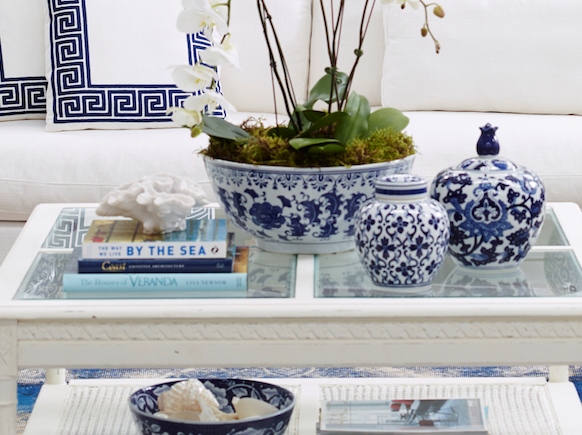 Online Coffee Tables In Sydney
The centre of your living room is the heart of any home. Here, you love relaxing on the sofa watching TV with a cup of coffee. In addition, this place allows you to spend quality time with your loved ones or enjoy party time. Therefore, it is vital to get the interiors of your living room right with suitable furniture. Your living area is the first highlight point for any guest and makes an impression.
Besides other furniture, a coffee table plays a vital role in enhancing your living zone's welcoming vibes. It provides convenient support to tea, coffee, remote controls, books, magazines, decorative items, and many other items.
Welcome to Dwell Living Interiors for the best selection of coffee tables online. We are the reputed supplier of an extensive range of coffee tables in Sydney and other parts of Australia. Available in different designs and with unique features like inbuilt storage, our coffee tables provide multiple functionalities. Hence, you can explore all the newest options when you buy a coffee table online with us.
Wide Range Of Coffee Tables In Sydney
With so many upgrades in coffee table design, the coffee table is no longer a simple piece of furniture for your living room. So, keeping your lifestyles and preferences in mind, we offer a wide variety of coffee tables, including:
Modern coffee table
When you search for our table designs, you will be spoiled for the choice. Whether it's a modern or traditional table for coffee, you can get plenty of designs. Modern table designs work for most spaces because of their stylish look and clean lines. In addition, their versatility attracts most buyers. But that doesn't mean that traditional designs have become outdated. On the contrary, modern wooden centre table designs consist of a blend of modern and classical looks, meeting both the needs of contemporary and traditional tastes.
Wooden table designs
Our wooden coffee table designs offer you the option of blending the old designs with a newer version to create a unique look. It can brighten up the tired decor of your room. Therefore, you can choose from our product range to give the type of look you want for your living room.
Glass coffee table
If you want a spacious centre table that can save space, you can go for our glass table designs. It provides a lightness to your room and is extremely useful for your large family gathering or an evening party. You can visit our online store to find one design that is generous in capacity but fits in your compact living area.
Round coffee table designs
Our good collections of round designs provide a perfect option for any room size. In addition, the round designs don't contain sharp corners and protect your little ones from being hurt while playing around the living room. Hence, whether you want a round tea table with a modern or a classic look, you can expect to get both options with us.
Simple coffee table designs
Nothing can beat the clean lines of a square coffee table design. You can combine these classic designs with any furniture type and use them for long years without any need to refresh or change the design. Hence, you can pair them with the right kind of chair design available at Dwell Living Interiors and provide a new dimension to your living room.
Need A Coffee Table With Storage Features?
Modern homes have limited space, and smart furniture with ample storage space is the main attraction of all modern families. Hence, coffee tables that provide storage solutions along with their primary function are a great find.
Keeping your needs and preferences in mind, Dwell Living Interiors stocks multiple varieties of coffee tables with storage capacity. For example, one comes with a simple rack for keeping your magazines or newspapers below the top surface. At the same time, there are other designer coffee tables with a little drawer where you can display cute mementos and other items.
We also offer coffee tables with compartmentalised shelving options for storing your books, toys, mementos, and many other items. Whatever you choose, you must ensure that the furniture piece is easy to keep dust-free. As a part of your living room furniture, a coffee table remains in high visibility zone. Hence, choose and buy the piece that creates a wow factor because impression counts!
Coffee table decor is an essential part of any living room scheme. As the center of your room, coffee tables are the beating heart of your space. Housing everything from afternoon cups of tea and biscuits, to late-night glasses of red wine and cheese, coffee tables play host to many esidents and guests.
Contact Us
To know more about furniture pieces or to make an informed purchasing decision, call us on 1300 554 881. In addition, you can fill out our online form to leave your message online. We will get back to you for a detailed discussion.
FAQs
How long will it take to deliver my order?
At Dwell Living Interiors, we provide same day dispatch of your order if you order it before 12 noon on any business day. But if you place your order after 12 noon, we dispatch it on the next business day.
However, some exclusion may apply depending on the furniture pieces you ordered. In that case, we will contact you to inform you about the expected dispatch time. Generally, we dispatch such items within 1-2 business days.
Once we dispatch your order, you can expect delivery on time. However, delivery time varies depending on the location and size of the ordered furniture pieces. Generally, we take 2-4 business days to deliver in metro areas, like, Melbourne, Sydney, Brisbane, and Adelaide.
In contrast, deliveries to Perth may take a longer time slightly. Therefore, you can expect to receive your order in 7 - 14 business days for regional locations. Rest assured, we will communicate with you for exceptions or any other updates to ensure seamless delivery services.
How much do you charge for the delivery of an order?
We provide free standard shipping to all metro areas within Australia for our Dwell Living Interior members. This free shipping service is applicable for full priced items and some sale items. However, you will still have to pay additional shipping charges on furniture items. You can contact us if you want to become our Dwell member.
For all other deliveries, we try our best to apply low shipping charges to make your purchase more affordable and valuable. To calculate the delivery price for your order, you need to enter your postcode and other delivery details in the shopping cart. In addition, you can contact us for further clarification.
---