Sideboards & Buffets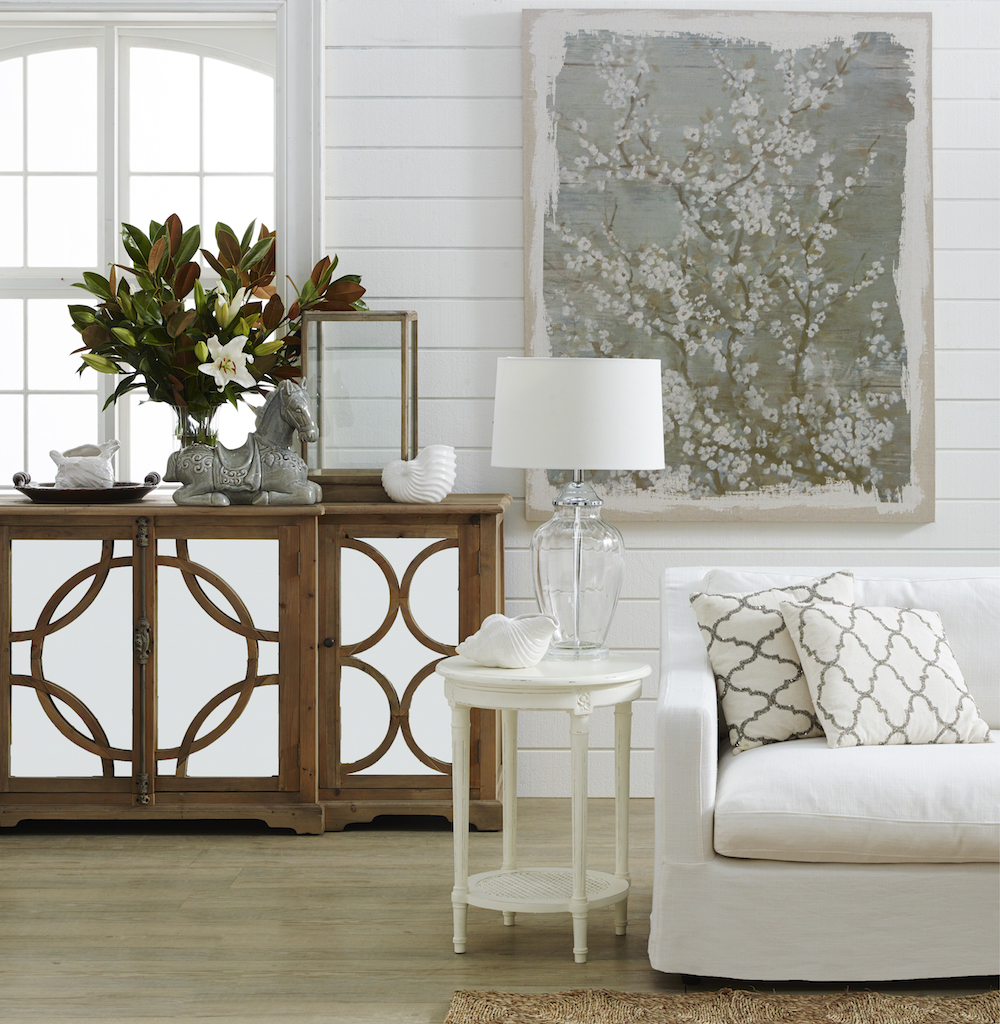 Top-Quality Sideboard buffet In Australia

Looking for a functional piece of furniture to keep your items both organised and accessible that can be placed at an entrance, living room, or home office? How about a convenient piece of furniture to keep your trinkets, magazines, photo albums, and other items while keeping them out of sight?
Experience the luxurious and sparkling appeal of our extensive collection of sideboard buffets in Australia. Made with a combination of wood and a durable board frame, these sideboards feature different embellishments that create a stunning and eye-catching display. The classy design enhances the appearance of any room.
The number of drawers in a sideboard buffet available online can vary to suit your storage requirements, making it a convenient and practical solution. These sideboards often come equipped with coated metal sliders for smooth drawer operation. The handles come in various styles, such as crystal glass, brushed gold, and graphic designs, adding a sparkling touch and elegance to your sideboard buffet.
You can buy our Sideboard buffets to bring in a simple yet luxurious touch to your home. All our sideboard buffets are effortless to clean and maintain. With its clean lines and focus on detail, it can easily complement any room, regardless of the size or shape.
Discover a superb selection of Sideboard buffets at Dwell Living Interiors, available in various styles and patterns. Browse our product range to find the perfect Sideboard buffets to enhance the beauty of your space.
What Makes Our Sideboard Buffet So Popular

Our sideboard buffets not only elevate any space's beauty but also offer versatility and practical benefits. The stylish designs can easily blend with your existing design scheme, adding a touch of grandeur and luxury.
Order an online sideboard buffet from our online collection to match your decor and personal style. A well-selected piece will serve as a focal point, making a statement in your room.
Our sideboard buffets are not just limited to living rooms or entrances. They are also useful in bedrooms and kitchens. For instance, you can place a Sideboard Buffet in your bedroom or kitchen to store kitchen items, accessories, books, files, etc.
Additionally, the flat surface of the sideboard buffet can be used to display items such as a flower vase, showpieces, table lamp, electronic items, etc. It will significantly enhance both the appearance and functionality of your room.
What are the specialties of Sideboard Buffets that make them a major attraction?

Blends Well with Any Other Furniture
Our sideboard buffets are expertly designed to seamlessly integrate with any furniture and enhance the overall look of your interior space. With their stunning aesthetic value, these buffets can serve as a console table and be placed in your entryway or living area to keep household items organized and within reach.
Adds Wow Factor
Our sideboard buffets provide a smart storage solution and play a key role in elevating the aesthetic appeal of your room. They can fill empty spaces or serve as a nightstand, elevating the look of any space they occupy.
Known For Its Multifunctionality
Our sideboard buffets can also serve as an end table or corner table. These versatile and functional pieces of furniture are perfect for enhancing the appearance of any room, including the bedroom, living room, or kid's room. They offer invaluable functionality and serve multiple purposes throughout your home.
How To Choose A Suitable Piece

When choosing a sideboard buffet, factors such as room size, design, colour, and decor must be considered. For instance, a wooden-finished sideboard buffet would blend well if your furniture is made of solid wood. Mirrored or metal sideboards are a good option for a more modern look. The size of the sideboard buffet should also be considered to avoid an overcrowded look.
Dwell Living Interiors offers a wide range of sideboard buffets online, including those with one drawer, two drawers, and more, providing ample options to match the size of your room and complement your style, whether modern, classic, or vintage. Browse our collection and find the perfect piece for your space and needs.
Contact Us

Reach out to us by calling 1300 554 881 or filling out our online form to learn more about our furniture options. We'll respond promptly with additional information.
---