8 of the best decorating ideas on Pinterest
Author: Laura Barry Date Posted:15 May 2019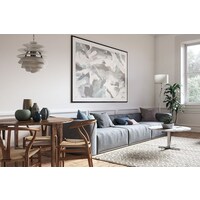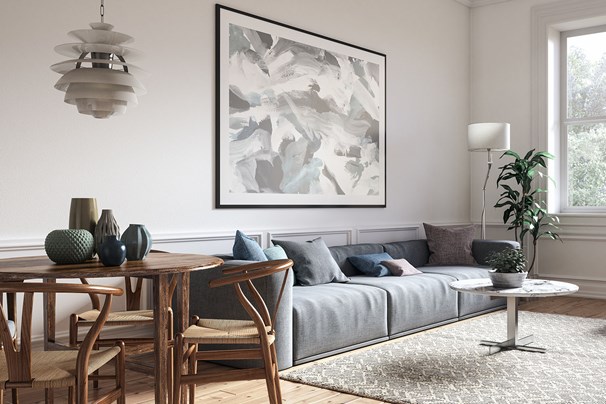 If your home is feeling a little bland or tired, sometimes all you need is a few fresh decorating ideas to get you started. You don't need an expensive makeover to make your home feel new again. All it takes is one new item, or one new colour to take your room from zero to hero in no time.
We scoured Pinterest for some of the best low-cost one-step decorating ideas, and this is what we found.
1. Mustard is having a moment
Mustard is a warm and tactile colour that is having a major moment this winter. A cheap and easy way to integrate it into your home is through cushions, throw blankets and rugs.
2. Desert cacti
The humble succulent has once again found popularity, but rather than the small cacti in tiny pots that you might be familiar with, this year there is demand for large full-grown desert cactus. Pop down to your local plant store and buy yourself a medium-sized cactus, and place it somewhere prominent for a fresh new plant look.
3. Wallpaper is back
Wallpaper is back and it is better than ever. Have yourself a drab room that could use some energy? Pop wallpaper on one wall for a feature wall with a difference! Just make sure the print complements your current wall paint colour.
4. Touchable fabrics
From velvet and crochet to knits and faux fur, the homewares item du jour this season is any cushion, duvet cover, blanket or rug made from plush fabrics. Kmart, Big W and Target have many affordable products made in these fabrics, such as cushions, ottomans, thick-knit blankets and other small furniture items.
5. Go full circle
Circles are in. From round mirrors to round side tables, rounded chairs, rounded shelving and more, anything that looks like a circle – or was inspired by a circle – is in.
6. Pampas grass
Once thought of as a grassy weed that grows everywhere, pampas grass made a comeback this year and now looks amazing in everything from tall vases to table centrepieces.
7. Statement pendant lights
Whether you like a pendant light made that's woven, architectural, metallic or organic, anything goes this year. Just find a pendant light that catches your eye and hang it in the centre of the room.
8. Stacked coffee tables
No coffee table is complete without a beautiful vignette arrange on top of it. This season the winning combination includes a tray of some sort, a candle, a few books, an ornament with height and some flowers if you can manage it.
---
Leave a comment