8 Ways to Create Flow and Cohesion With Your Interior Design
Author: Laura Gaskill Date Posted:15 April 2019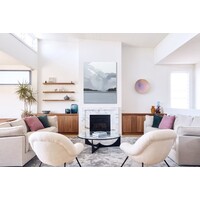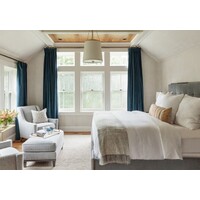 When you walk into a home where all the design choices work together, the decorating feels effortless – but as anyone who has tried it knows, it's not as easy as it looks. Whether you're moving into a new home or simply want to smooth out the rough (stylistic) edges of your current home, this guide is a good place to begin. Here are eight ways to give your home a cohesive look that speaks to your style and flows beautifully from one space to the next.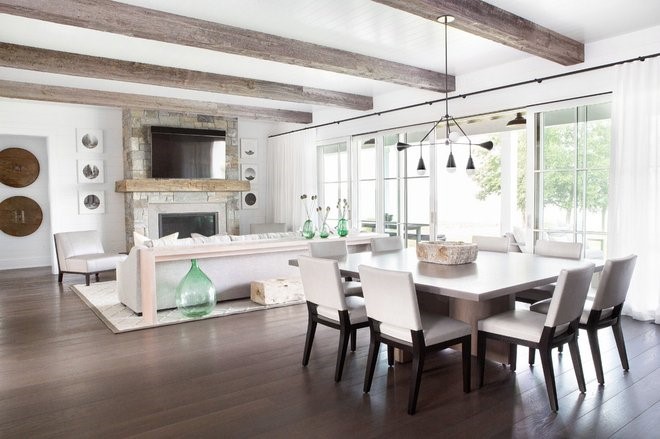 1. Start a whole-house ideabook
Even if you're not tackling your whole home at once, it's important to have an overall picture of where you are going with regard to style. Think of this as your master plan: a single place to record all the pieces you put in your home, alongside all the things you hope to one day add.

Unlike a purely inspirational ideabook, think of this one as a personalised style reference guide for your home – including everything from your current paint colours to an image of your dream sofa. Putting it all in one place is an easy (and free) way to see and edit your vision before making a purchase. And as a bonus, if you end up enlisting the expertise of a professional decorator or interior designer, you will have a fantastic resource ready to share with them to accurately illustrate your desired style.

New to Houzz? Here's how to create and use ideabooks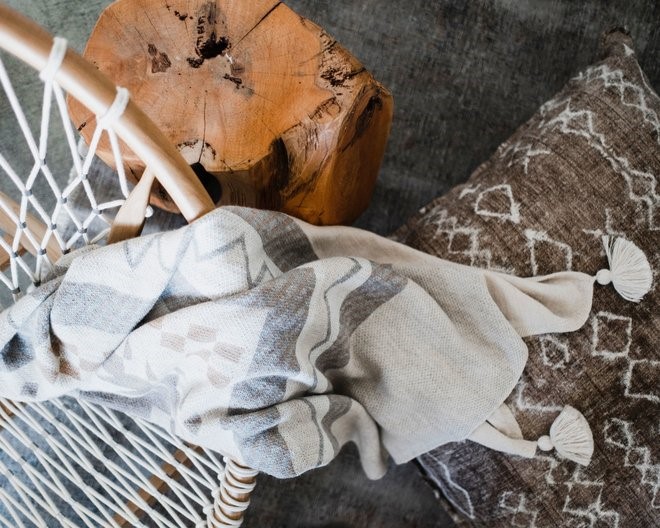 2. Tell a story with textiles
This is where it starts to become clear why it's so helpful to have a master plan. Instead of picking your rugs, pillows and throws as the mood strikes, take a more curated approach. Think about repeating variations of the same patterns or textile styles throughout your home for a more cohesive look. For example, you might be inspired by the following pieces or schemes:
Neutral, earthy linens and Moroccan-style rugs.
Indigo batik paired with coastal stripes.
Ikat and block prints in rich hues.
Modern geometric prints in black and white.
Textile Styles From Around the World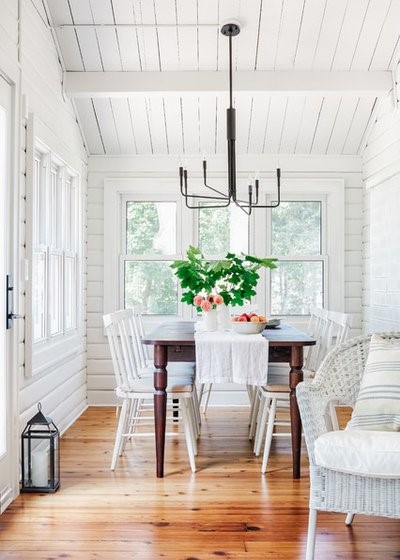 3. Channel a mood
Instead of limiting yourself to a specific style, think in terms of the mood you want your home to create. This can be a more useful (and certainly more flexible) filter to use when choosing products for your home than naming a single 'style'.

For example, let's say you want to create a relaxed, light mood. To channel this feeling, you might pull elements from beach, farmhouse and contemporary style – as long as the pieces you choose have the relaxed, easygoing vibe that you like, they will work together.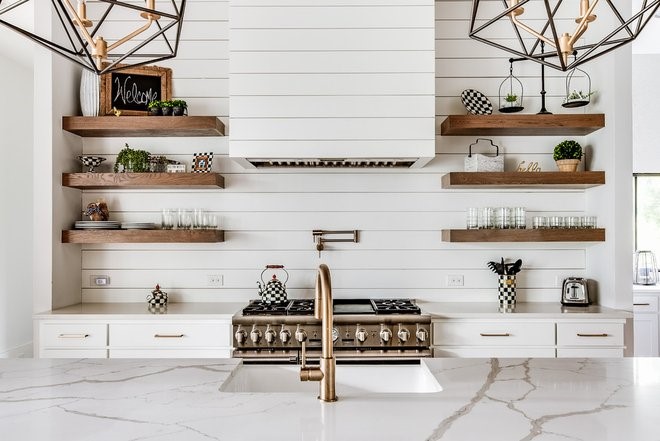 4. Make some across-the-board style decisions
Rather than trying to reinvent the wheel with each room in your home, it's good for your sanity and your home's look to lay some groundwork that will remain the same throughout the space. Consider putting similar styles of one or more of these elements on repeat throughout your home to increase cohesion:

Lighting style.
Power points and door handles.
Metal finishes and fittings.
Neutral paint or fabric colour.
Window coverings.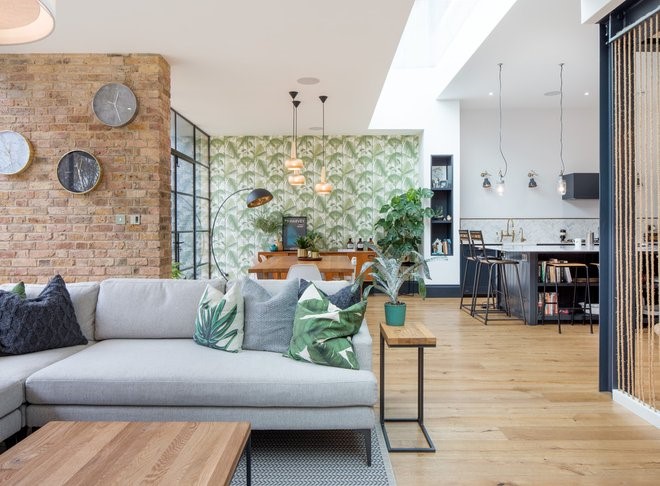 5. Pay attention to sightlines
It's one thing to have a significant departure in style or mood from the living room to the master bedroom – but when spaces are within the same line of sight, it's especially important to make sure everything flows. Walk through your home and notice how far your eye can see from each room: which other spaces are visible?

This open-plan space is a good example of creating a cohesive flow, with flooring and crisp white paint uniting the space. The living room tables echo the style of the kitchen bar stools, and the verdant green wallpaper on the far wall is brought to the foreground with the addition of a few botanical-print pillows.

Browse more living areas with statement wallpaper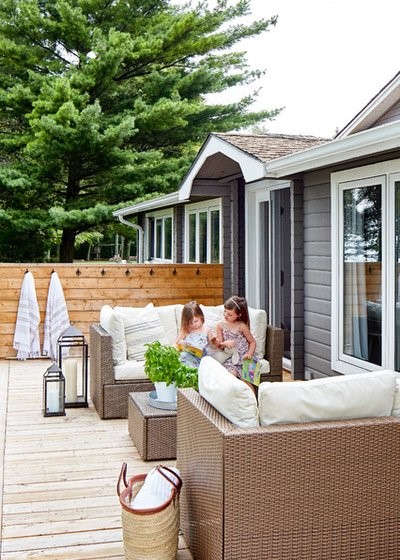 6. Take it outside
Life doesn't stop at the door, and your style shouldn't either. Choosing outdoor furniture and accessories in the same style as your indoor furnishings will give your whole space an intentionally designed look and feel.

In this beachy cottage, sleek outdoor love seats with fresh white cushions outfit a comfortable deck, echoing the clean and classic look inside the home.

Browse more beautiful decks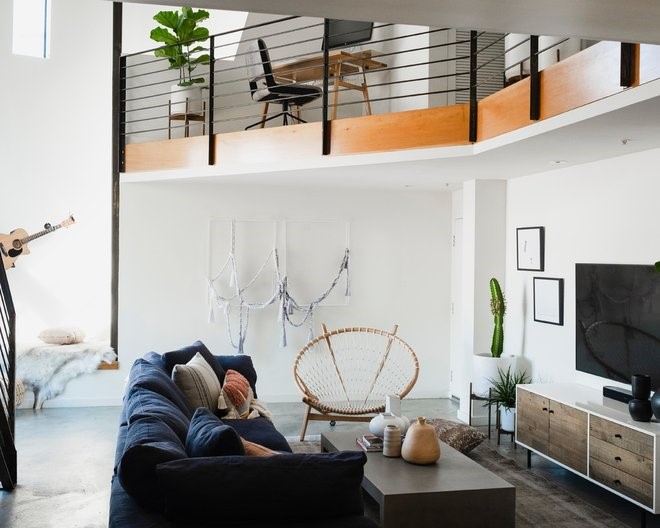 7. Add greenery
Houseplants do more than clean the air – they offer another opportunity to unify your space with colour (hello, green) and style. The key is to make sure the pots and planters you select are not merely an afterthought, but rather a purposeful part of your decorating plan. In this lofty space, plants on both levels nestle into modern white planters on wooden stands.

8 Fabulous Ways to Arrange Indoor Plants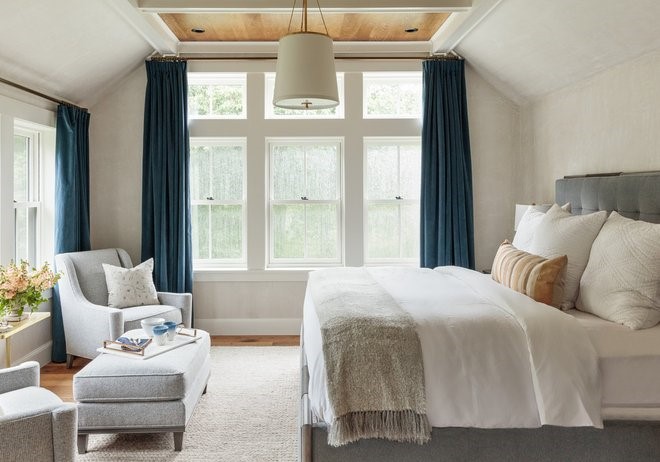 8. Enlist a professional
There's a reason designers are paid for what they do – it's challenging work. Whether you need to furnish a single room or an entire house, if you would like help creating a cohesive look that flows beautifully, consider contacting an interior designer or decorator to get your project started.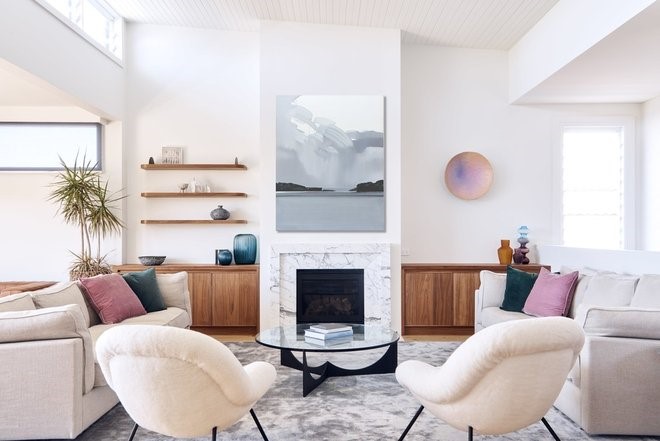 ---
Leave a comment