Interior Heroes: 16 Ways a Sideboard Can Save Your Home
Author: Jennifer Spaeth Date Posted:22 January 2018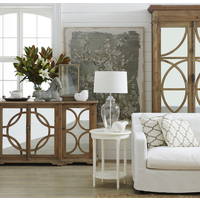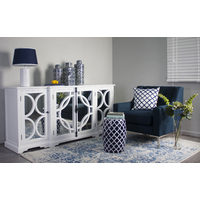 Make this storage solver, display star and all-round design classic your home's secret weapon
The sideboard as we know it today has been doing sterling storage work since the 18th century, so it's clearly not a passing fad. When it first came onto the interiors scene, its home was firmly in the dining room, where it was primarily used to store napkins, cutlery and the like. Fast-forward to today, though, and you'll find it in the living room, bedroom, hallway and even the bathroom.

Here are 16 reasons it's a contender for being the number-one home hero. Tell us in the Comments section if you think it's a winner.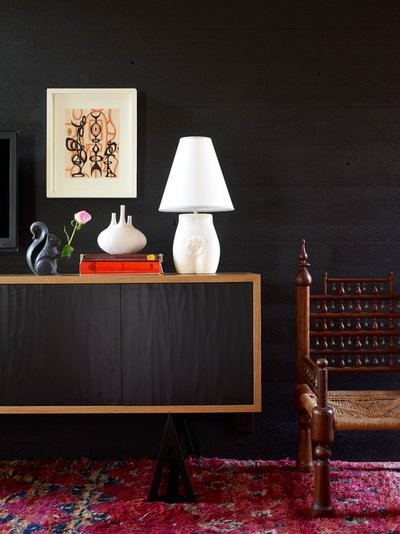 1. It can slot into slim spaces
Sideboards are typically fairly slimline, which not only makes them good-looking but also practical. Many designs are around 40 centimetres deep (most chests of drawers will have a depth of around 50 centimetres), so you can slot them into tighter spaces – a hallway, as here, for instance, or even next to the bed.

If you're planning to put a sideboard in a compact spot, think about choosing a design with sliding doors to save even more space.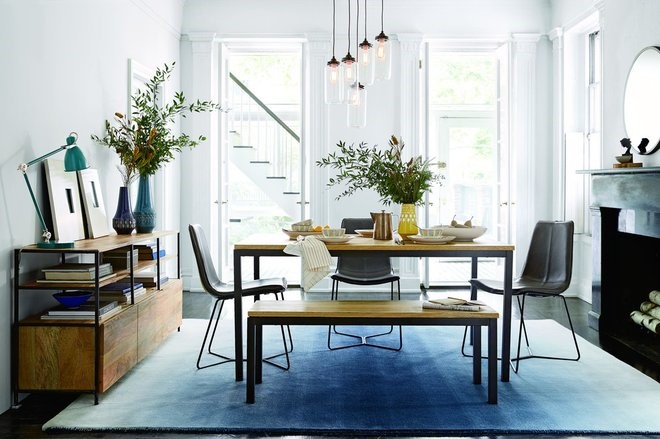 2. It can multi-task big time
The sideboard in this dining space is a prime example of how this classic piece of furniture can fulfil more than one role at once.

The top provides a perch for a vignette of vases and framed artwork, the second and third levels act as bookshelves, while the closed-off cupboards at the bottom are either hiding messy bits and bobs or storing dinnerware right next to the dining table.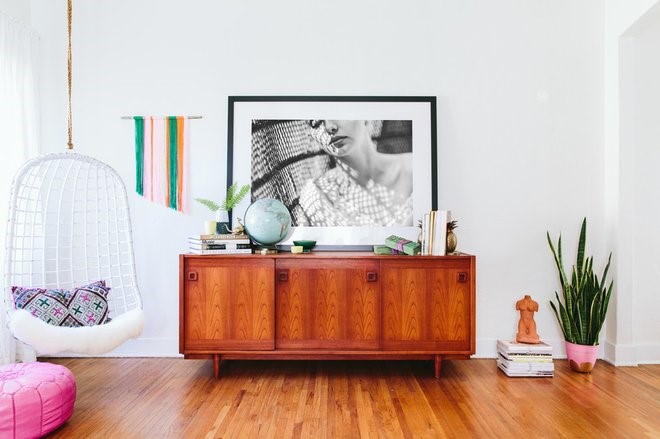 3. It can inject a little mid-century modern style
The trend for all things produced between the mid-1930s and the late 1960s is still going strong, and if one item of furniture is the flagship of the latter years, it's the sideboard.

There are plenty of vintage models to be found (you can hunt them down on eBay), but you can get modern lookalikes too. One in a warm-toned wood will look like the real deal.

Browse more mid-century-style homes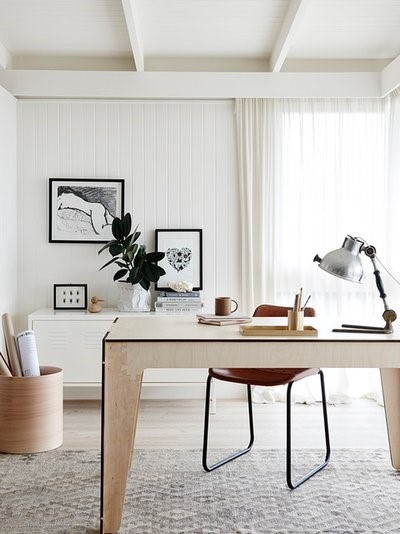 4. It can bring order to your office space
Whether you have a separate room to work in or you take over the dining table, a smart sideboard is your friend. Instead of having box files out on show, they can be tucked neatly into this storage superstar, along with printer paper and other stationery essentials.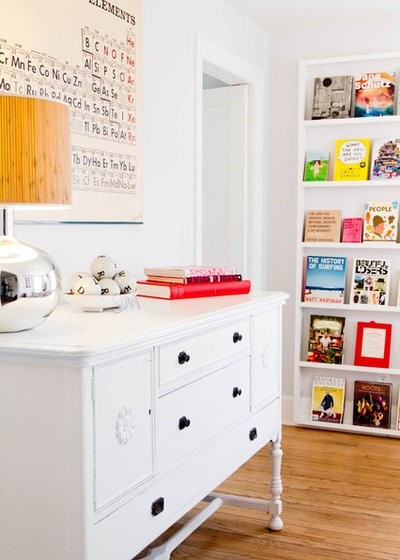 5. It's ideal for kids' stuff
It's not often you see children's storage this stylish – this painted sideboard beats the usual storage units hands down. The drawers are perfect for Lego and art kit, while bigger things, such as train tracks and Barbie cars, would slot in the cupboards.

If you choose a mix of drawers and cupboards like this, it's a good idea to buy plastic containers for all the bitty elements before storing them away in drawers. These can then be lifted out for easy access.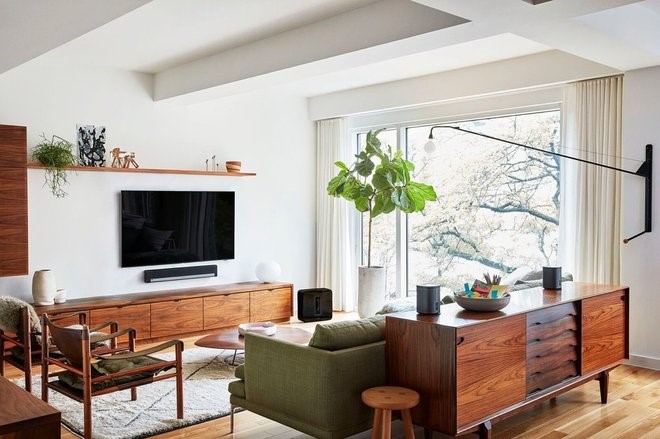 6. It can help to zone an open-plan living space
Sometimes, placing a sofa in a strategic position just isn't enough to make your living room and kitchen/dining room seem like two different entities.

That's when a sideboard can come into play. Long and low, it's perfect slotted behind a sofa to really say, 'This is where the living area ends and the cooking and eating zones begin.' Plus, you get additional storage. It's a win-win.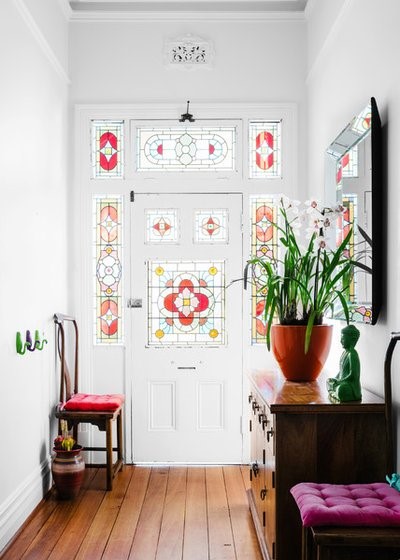 7. It can organise your hall
The trick to getting your hallway in order is hidden storage for each member of the family, so a sideboard can be just the thing, with its separate drawers and compartments.

This design is on the bulkier side, so it suits a generous-sized hall, but you can also get slimmer versions that come with handy compact drawers. Just think, every member of the family can have their own individual drawer to store their keys, sunglasses, hat, scarf and gloves. And their mail can go in there too.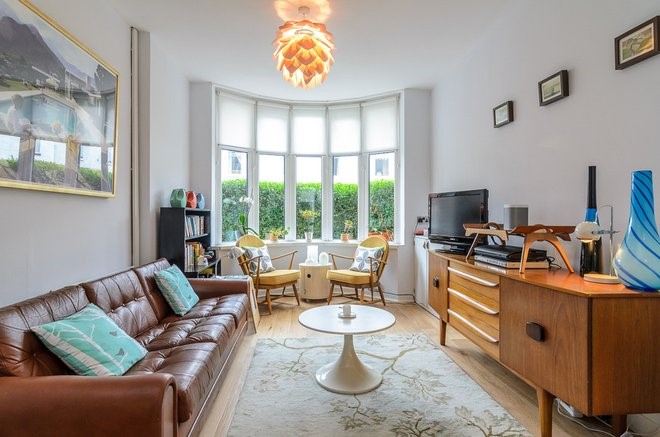 Save Photo
8. It can double as a media unit
TV, set-top box, speakers, games console… You name it, it can probably fit on top of a sideboard. And you can hide away all the kids' games (and your CDs and DVDs) out of sight in the drawers and cupboards.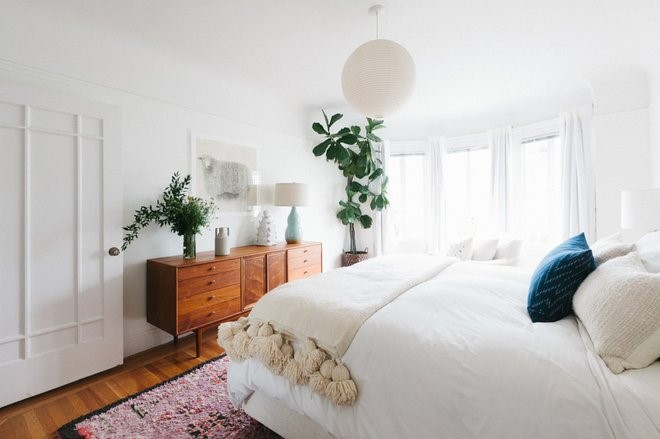 9. It can provide extra clothes storage…
The owners of this flat have cleverly relocated their sideboard to the bedroom for a neater version of a chest of drawers. The low surface is also a good spot for a lamp to provide additional soft lighting.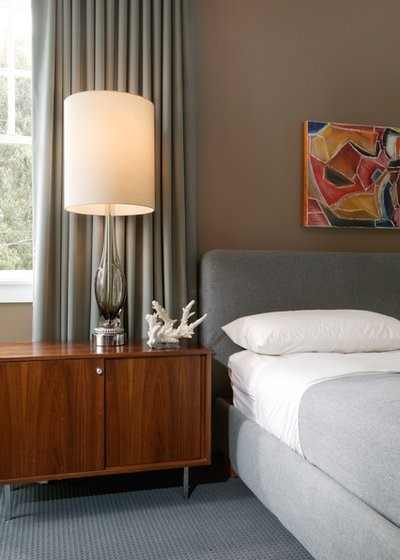 10. … Or be your bedside table
This smaller-than-average sideboard slots in neatly next to the bed. Its generous cupboard space would be perfect for bedtime reading materials or additional clothes storage.

What Your Bedside Table Says About Your Style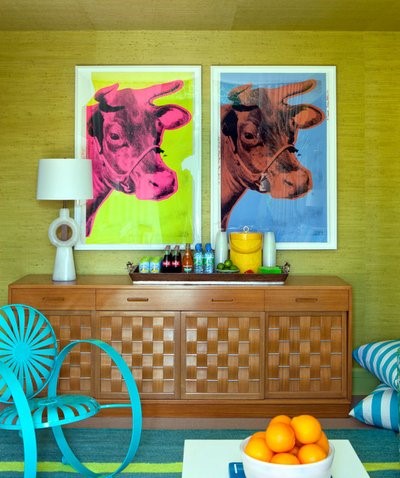 11. It can function as a bar
Entertain a lot? Then if you don't have a sideboard, why not? The top can be a cocktail bar – all that's required is a tray to corral an ice bucket, glasses and the drinks you'll be serving.

Alternatively, throw a tablecloth over this multi-talented piece and you have an instant buffet area, with plates and cutlery easily accessed from the cupboards and drawers below.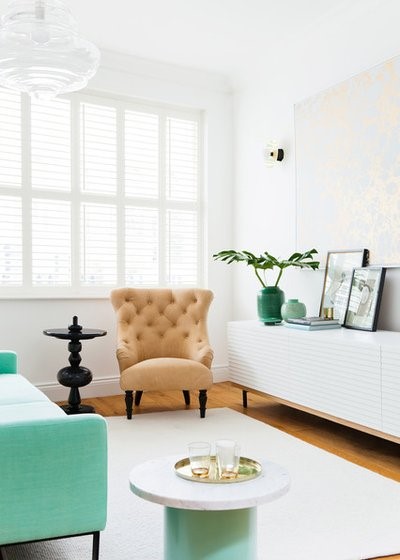 12. It can be discreet…
If you think about it, a lot of storage nowadays is open – modular shelving units and bookcases come to mind – which doesn't always make for a streamlined, clutter-free look (if that's what you're going for). Enter the sideboard, which, as we all know, will hide away a lot.

This design blends beautifully into the background, the sleek timber base even matching the floorboards for discreet storage and a spot for a stylish vignette.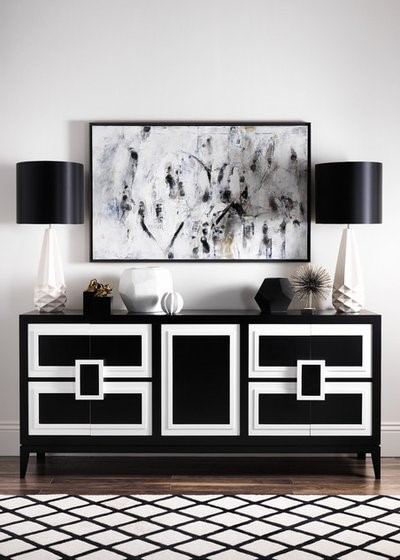 13. … Or beautifully bold
With the popularity of mid-century modern designs and their warm wood loveliness, it's easy to forget the sideboard can rock a statement look. This gorgeous piece is a case in point. And the styling on top is a masterclass in symmetry, which will bring instant elegance to any scheme.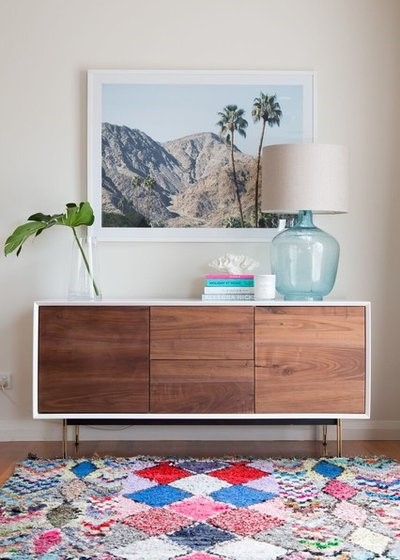 14. It can centre a work of art…
Now, if this artwork were left on its own, you might just take a passing glance at it. With the sideboard below it, however, the piece is framed and anchored, instead of left floating, drawing the eye. The leaf in the vase links to the palm trees in the image too, for a cohesive look.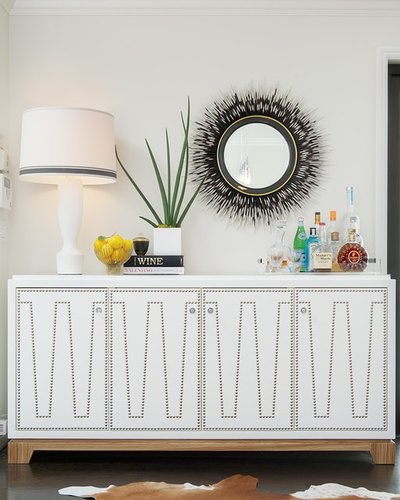 15. … Or be a work of art
This bespoke unit is no shrinking violet with its nailhead trim. The sideboard is a piece of furniture that lends itself to creativity, so you could ask a joiner to create something like this – or one of your own designs.

Top marks go to the owners for picking a lamp base and plant pot in the same colourway as the sideboard – it adds to the elegance.

DIY Project: Rattan Cabinet Makeover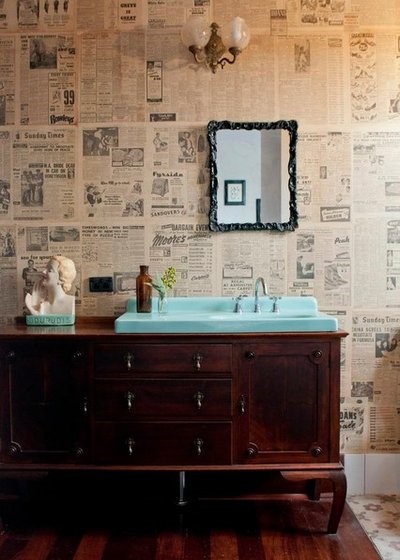 16. It can work as a vanity unit
Sideboards can work nicely in bathrooms too. The owners of this house not only used 1950s newspapers to decorate the walls, they also repurposed a sideboard to create a full-of-character vanity unit. You might want to call in a plumber for this job unless you're a skilled DIYer.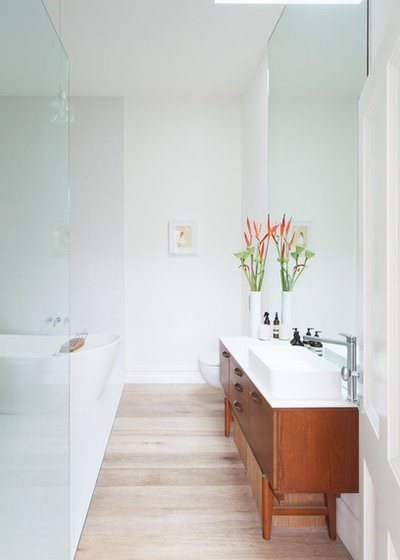 If you'd prefer a more classic, mid-century-style sideboard as a vanity unit, check out this number. Beautiful, isn't it?
<div id="hzroot4946915" style="width:300px;text-align:center;font-size:12px;padding:0;border:0;margin:0;"><div style="font-size:14px;margin-bottom:3px;"><a href="https://www.houzz.com.au/magazine/interior-heroes-16-ways-a-sideboard-can-save-your-home-stsetivw-vs~101933764" target="_blank">Interior Heroes: 16 Ways a Sideboard Can Save Your Home</a></div><div style="padding:0;margin:0;border:0;margin-bottom:3px;"><iframe data-hzvt="MjAxOTA5MDQ6NDA3NTp2aWV3R2FsbGVyeQ==" name="HouzzWidget5943337" id="HouzzWidget5943337" border=0 frameborder="0" SCROLLING=NO style="border:0 none;width:300px;height:275px;" src="https://www.houzz.com.au/jsGalleryWidget/gallery/101933764//new_window=yes/title_on=yes/width=300"></iframe></div></div>
---
Leave a comment