6 Cool bar corners for a small apartment
Author: Silvia C from Bloglovin' Date Posted:4 November 2019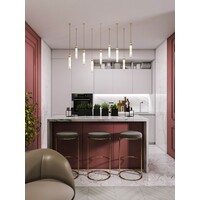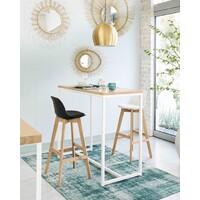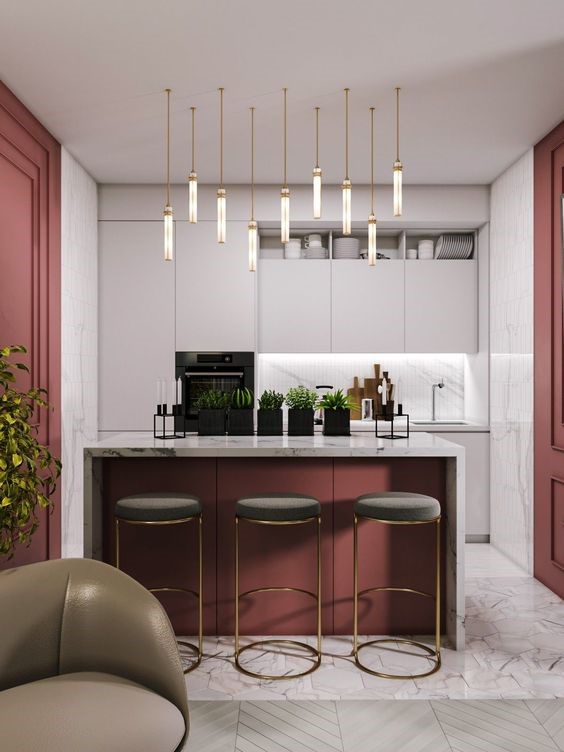 Do you live in a small apartment; have a tiny kitchen space or an open living room you wish to make the perfect entertaining spot for your guests? Well, a bar corner or island is the perfect solution for these kind of spaces, making them also more cool and chic. So, here are six stylish ideas for you: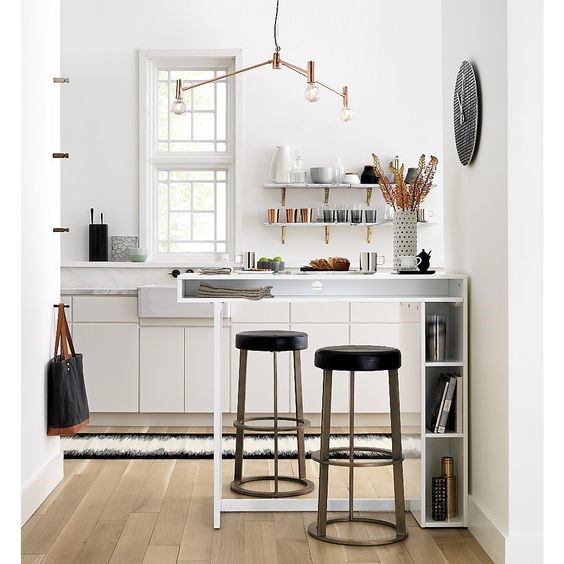 1. Magic moments
Make an industrial bar corner magical and ready for winter. Surround it with tiny pine trees or green plants and add magical lights all around this dreamy space. You will love having breakfast or brunch in this chic space or just enjoy a cozy afternoon at home.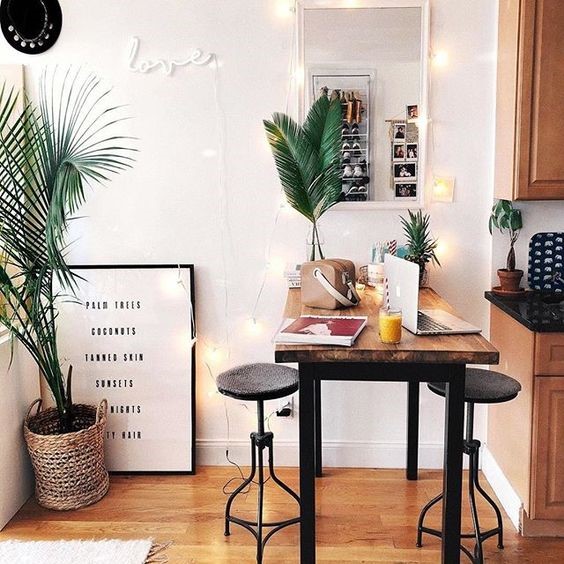 2. Winter is coming
Make a Scandi themed bar space and decorate it with Nordic or Christmas inspired deco elements. You will already feel a holiday vibe in this chic corner. Also, match the cold season with a neutral color scheme and cold colors and pair them with green plants and nature inspired elements like wood.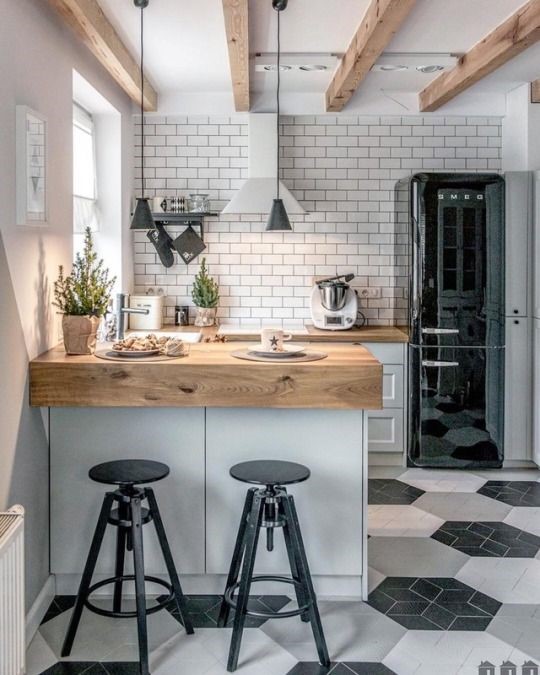 3. French vibe
Make a bistro themed space using bar stool and a minimal table. Choose a neutral color scheme, green plants and give a nostalgic and Parisian twist to the space with framed art, chic and dreamy dishes and fancy glasses.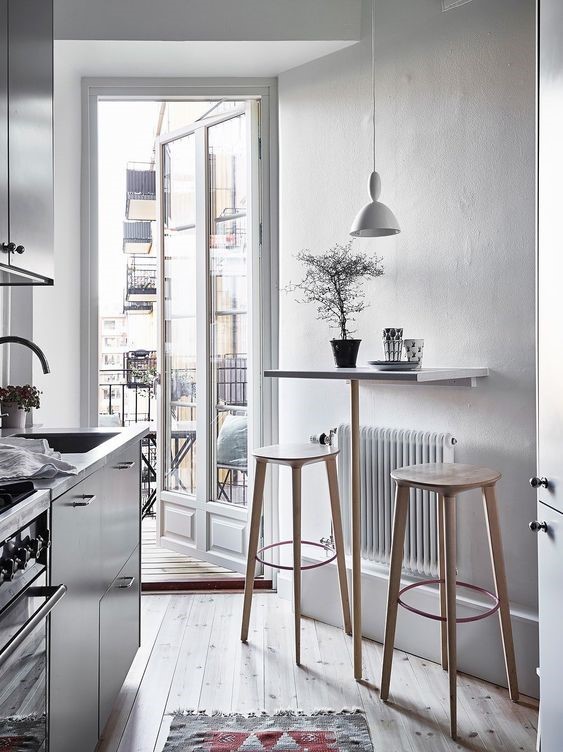 4. Relaxing afternoon Mix a wooden counter top with leather chairs for a chic and timeless look that's ideal for your kitchen or living room space. Make this space more stylish with colorful dishes, green plants and artsy deco elements.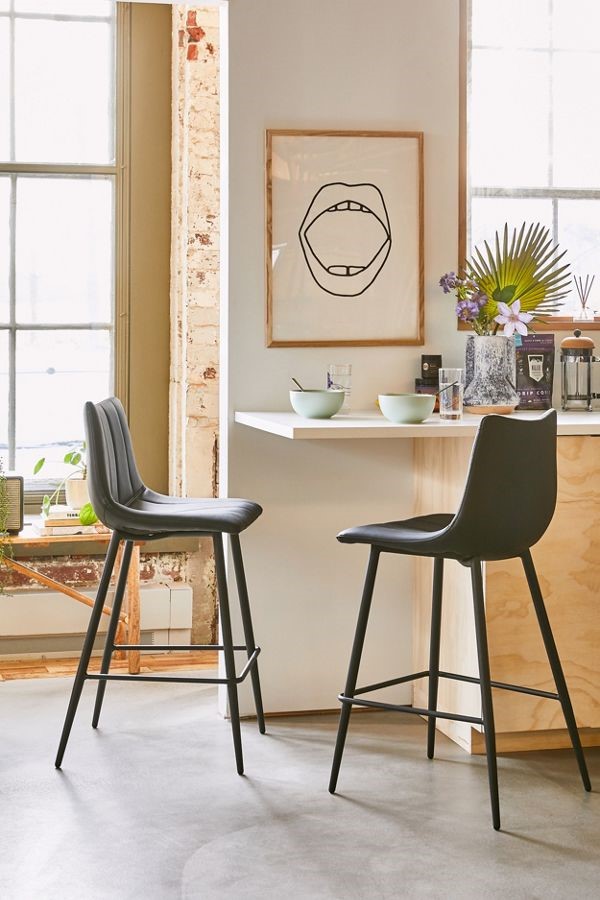 5. Exotic vibe
The lather bar stools are timeless deco elements you can always choose for your tiny apartment bar. Mix them with colorful tiles for an exotic and Moroccan vibe and match them with fabulous mid century chandeliers, green plants and retro inspired deco elements.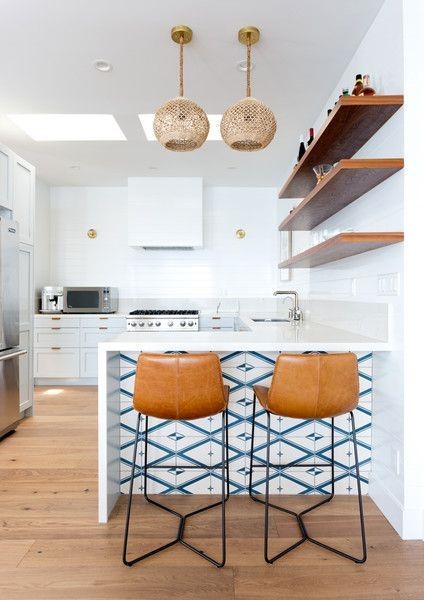 6. Glam and Moroccan inspiration
Make a stylish bar corner that's like one from a fabulous restaurant by mixing golden elements with Moroccan inspired deco items. Use this beautiful corner for your kitchen space and make it dreamier with an ethno inspired rug, a wall full of mirrors and oversized green plants.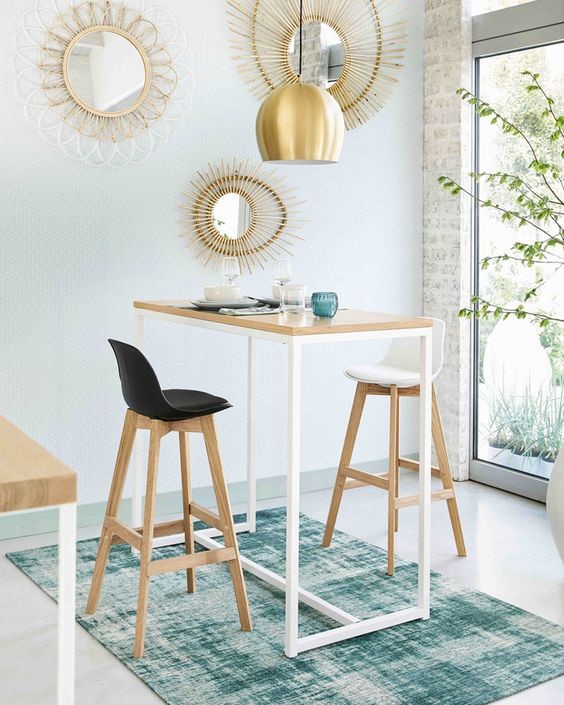 ---
Leave a comment