Pro Panel: The Secrets to Choosing Art for Tricky Spots
Author: Georgia Madden Date Posted:5 October 2019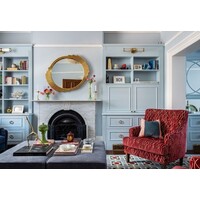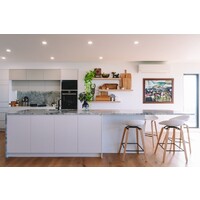 Your living spaces shouldn't be the only ones to benefit from beautiful art – here's what to pick for utilitarian rooms
Hanging art in practical parts of the home, such as the kitchen, laundry and bathroom, is an idea that's gaining traction among designers. And we couldn't be more for it – after all, where better to enjoy a little visual boost than a room where you're often stuck doing boring domestic chores? But selecting art for rooms that are prone to moisture and temperature fluctuations takes a little more thought than choosing pieces for main living areas. We spoke to three design experts to find out exactly what you need to know.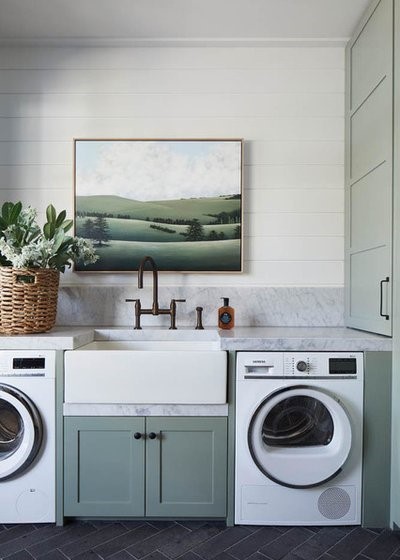 Michelle Hart, owner/founder of Bask Interiors

Add a touch of fun
The latest trend for hanging art in spots such as laundries and kitchens is a great way to introduce elements of fun and personality into what are normally rather dull, practical spaces, says Hart.

"And if you choose artworks with colours that are used in your main living areas, it can also be a clever way to visually tie the spaces together," she says.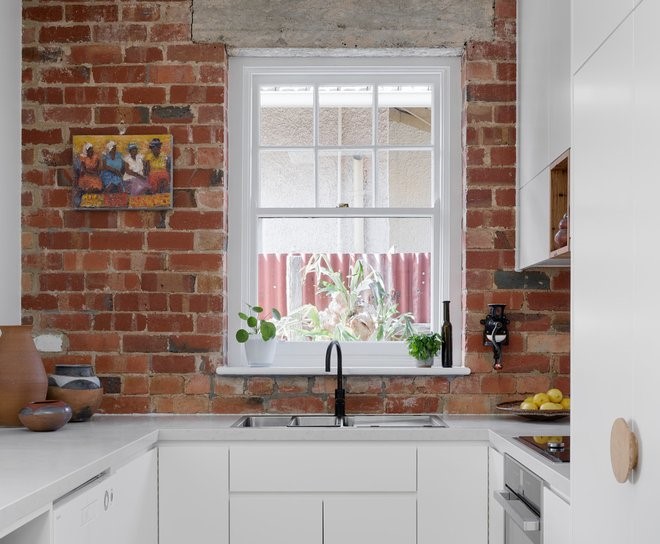 Tory Burke, artistic director at Studio Elwood

Pretty up practical spaces
"Art is perfect for lifting your spirits in spaces where you do those boring, domestic chores – which, for most of us, also tend to be areas where we spend a lot of time," says Burke.

"I love a beautiful piece in a powder room, where it can add that quirky sense of surprise." Kitchens make the cut, too: "I have a small resin caricature of my husband positioned next to our kitchen sink and it makes me smile every time I see it," she says.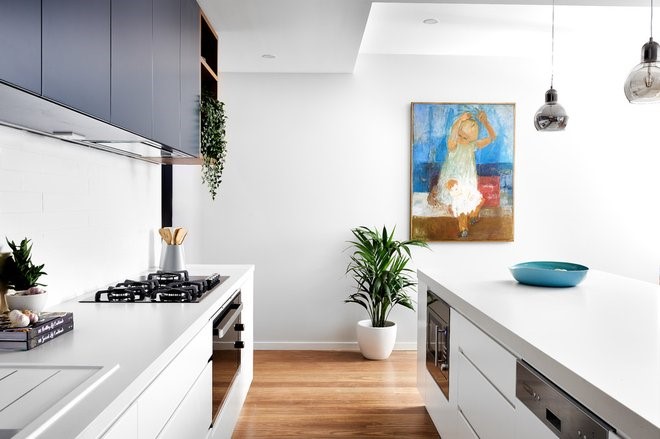 And thanks to changing architectural trends, how well an artwork will fare in a 'tricky' spot, such as a laundry, is less of a concern than it once was, says Burke. "Gone are the days of cramped and foggy utilitarian spaces – kitchens, laundries and bathrooms in contemporary homes are bigger than they used to be; and with modern extractor fans, there's no longer the same issues with moisture," says Burke.

Thinking of redecorating? Find an interior designer on Houzz near you and chat about your vision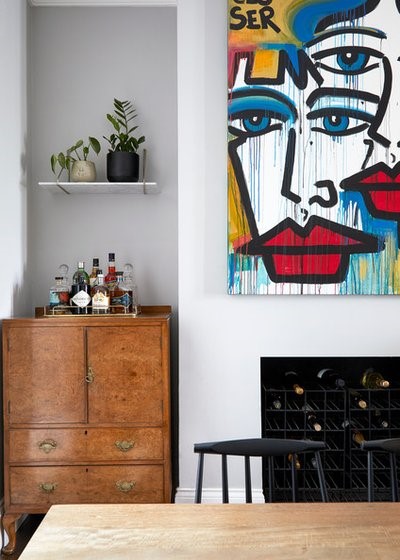 What to assess
Before you choose art for a room, spend time assessing the space to help you decide on the most appropriate piece, says Burke. Check the following aspects of the space first:

Moisture levels.
Temperature fluctuations.
How busy the space is and whether an artwork is likely to get knocked by elbows or splattered with food.
How much direct sunlight the room receives. If it's a lot, choose a piece that won't be affected by UV rays, such as a metal sculpture or resin artwork.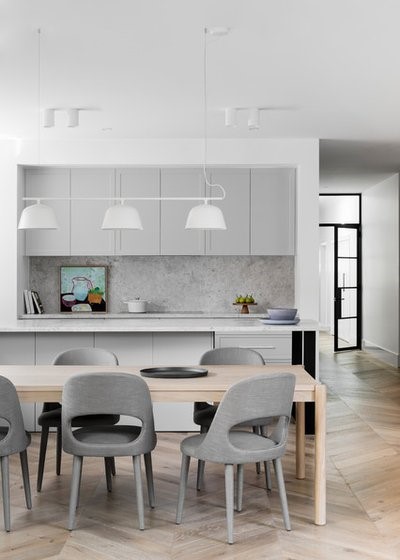 Interior stylist and author Emma Blomfield

Ask an expert
If in doubt, see the advice of a professional, says Blomfield. "The best way to ensure your artwork is suitable for an area that's likely to be exposed to moisture, food splatters or weather extremes is to speak to the art manufacturer.

"If you don't have access to the manufacturer, do your homework on which types of art work best for the area you've chosen," she says. "For example, bathrooms and laundries can get hot and steamy, so hanging a paper print framed in glass isn't a good idea as the moisture can get trapped between the paper and glass when the room fogs up. In this case, you'd be much better off with a digitally printed stretched canvas."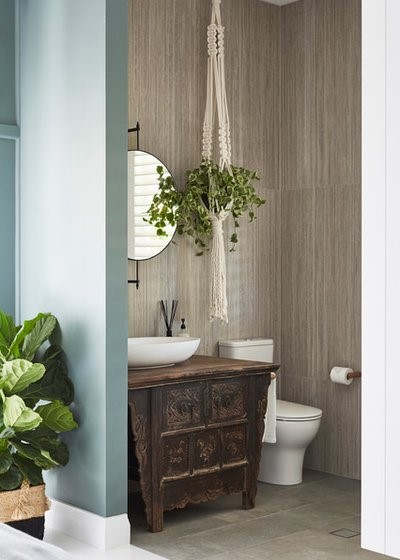 Think beyond traditional art
If a canvas or a painting behind glass isn't suitable for the space, consider an objet d'art instead, says Blomfield. "A woven wall hanging or a macrame hanging planter (that could even potentially be run through the washing machine if it gets dirty) is a great alternative to traditional art.

"Or, if you can't hang art in your kitchen, why not use your kitchen splashback as an opportunity to do something fun with decorative tiles," she says.

"Mirrors can also make fantastic wall hangings in spaces such as bathrooms or kitchens where steam and humidity are an issue," says Blomfield.

A Beginner's Guide to Buying Indigenous Art Ethically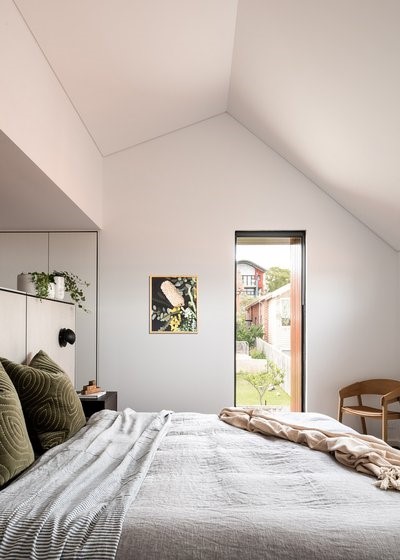 What to choose
For moist areas including bathrooms and laundries, Burke recommends the following:

A canvas print with a clear-shield UV-protective coating that can be wiped down.
Hard-surface art.

For high-traffic areas such as kitchens and hallways, opt for the following mediums:

A canvas print with a clear-shield UV-protective coating that can be wiped down if it gets splattered.
An unframed oil or acrylic painting on canvas covered with a protective coating.
A Perspex picture-frame cover rather than a glass one.

For areas that get a lot of direct sunlight, choose these types of art:

Resin art (which is UV -resistant).
A metal sculpture (also UV-resistant).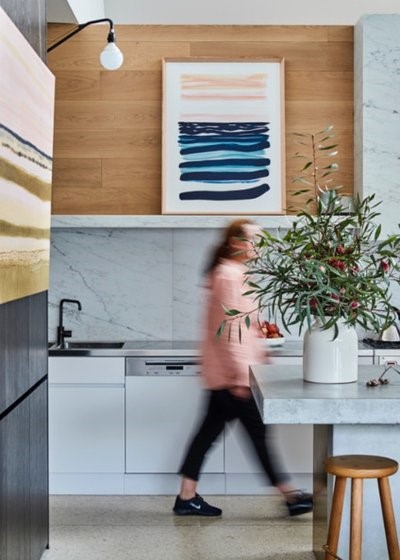 Styling by Tory Burke
Photography by James Geer

Frame it right
The right frame and proper sealing can protect artwork in tricky spots, says Hart.

"Take your artwork to a reputable framer and let them know where you are thinking of hanging it," she says. "Ask them which frame they would recommend to avoid damage from moisture, heat or temperature fluctuations."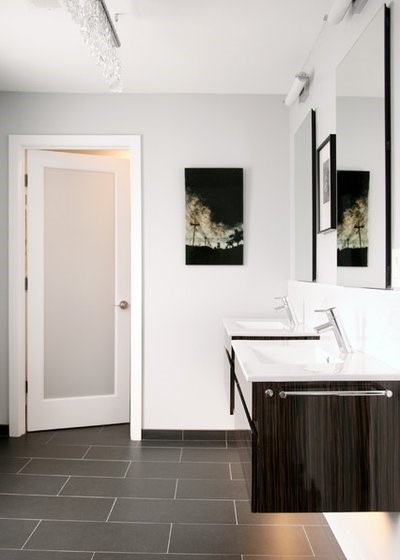 Tips for success
Burke says:

It's best not to hang framed artworks on paper in moist rooms such as bathrooms and laundries as the glass can fog up and the moisture and humidity can damage the piece.
Steer clear of valuable artworks in any spots where they may get damaged by heat, UV rays, high moisture levels or extreme temperature fluctuations. Hanging a high-value artwork next to a dryer in a laundry, for example, isn't such a wise idea.
I am partial to a large, show-stopping artwork, however a small group of works can tell a fabulous, intimate story and won't dominate a space. When choosing a large artwork, aim to fill between two-thirds and three-quarters of the wall at most – any bigger and you could make the room look smaller than it actually is.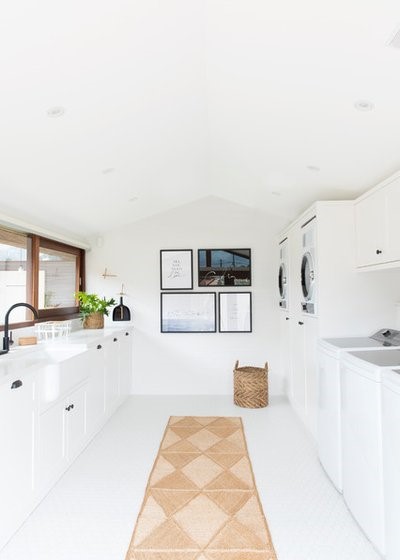 Hart says:

Ensure your artwork is securely hung on the wall so there's no risk of it falling down and breaking. Hiring a professional art installer is a wise move if you have several pieces to install or if you are hanging on tricky surfaces, such as tiles or cement-rendered walls.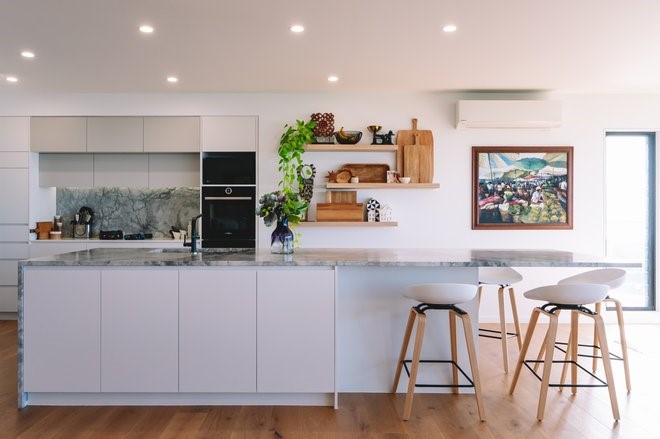 Blomfield says:

Artwork doesn't need to be expensive to be appreciated, so think outside the square when looking at adding pieces to utilitarian spots in your home.
Also, be flexible about placement. I like to swap things around to create different looks from time to time. Choosing pieces in varying sizes and colours makes this easy to do.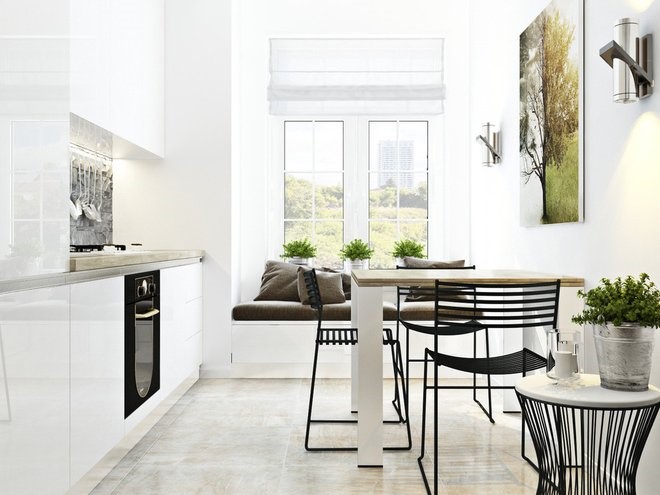 Your turn
Do you think art should feature in practical rooms? Tell us in the Comments below. And don't forget to save your favourite images, like this story and join the conversation.

More
Want more decorating stories? Don't miss 6 Top Paint Colour Trends For 2020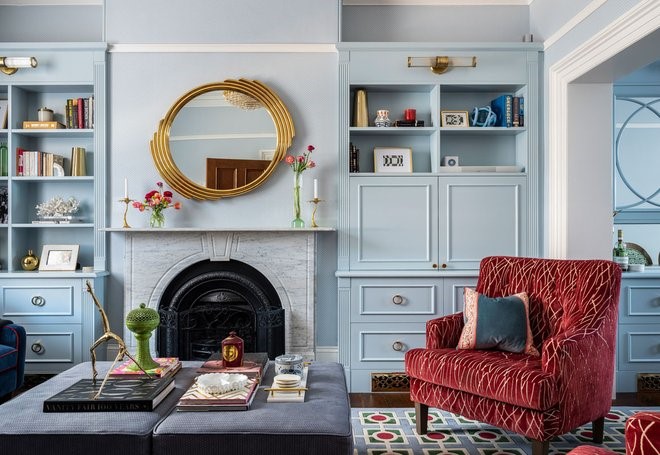 <div id="hzroot3528691" style="width:300px;text-align:center;font-size:12px;padding:0;border:0;margin:0;"><div style="font-size:14px;margin-bottom:3px;"><a href="https://www.houzz.com.au/magazine/pro-panel-how-to-choose-art-for-tricky-spots-stsetivw-vs~123978795" target="_blank">Pro Panel: The Secrets to Choosing Art for Tricky Spots</a></div><div style="padding:0;margin:0;border:0;margin-bottom:3px;"><iframe data-hzvt="MjAxOTEwMDg6NDA5NTp2aWV3R2FsbGVyeQ==" name="HouzzWidget4576550" id="HouzzWidget4576550" border=0 frameborder="0" SCROLLING=NO style="border:0 none;width:300px;height:275px;" src="https://www.houzz.com.au/jsGalleryWidget/gallery/123978795//new_window=yes/title_on=yes/width=300"></iframe></div></div>
---
Leave a comment