Your Guide to Achieving Mediterranean Style at Home
Author: Laura Gaskill Date Posted:24 August 2019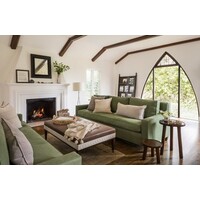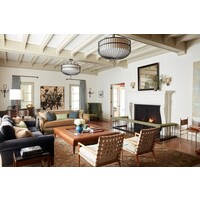 Create the warmth and elegance of this popular style with these key elements, palettes, furniture pieces and accessories
Having a good sense of your favourite style can be a great help, whether you're working with an interior designer or decorator or shopping for decor. If you love a casually elegant, earthy look inspired by the sun and sea, Mediterranean style may be the right aesthetic for you. Read on for the need-to-know details about this popular style, including key elements, colour palettes, furniture and accessories.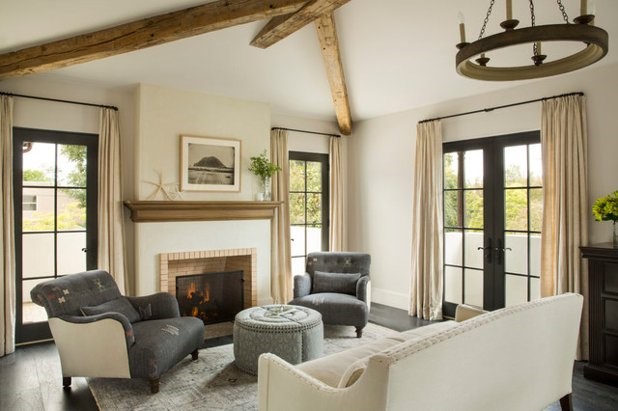 What is Mediterranean style?
With roots in countries spanning the Mediterranean region – including Spain, Greece, Italy, France and Morocco, to name a few – this style is as diverse as the area it springs from. Mediterranean-style spaces can be cool and breezy or rich and warm, calling to mind sun-drenched land and sparkling water. Hallmarks of the look include smooth expanses of cool white plaster, dark timber beams, rich textiles and intricate tiling.


Mediterranean style is:
Cool and refreshing. Whitewashed walls, tiled floors and stone offer a cooling respite in a warm climate.
Earthy. Look for natural materials such as rough-hewn wood, leather, terracotta and stone.
Ornamented. Mediterranean style embraces the art of surface ornamentation with elaborate tiling, ceramics and richly patterned textiles, as well as intricately carved timber.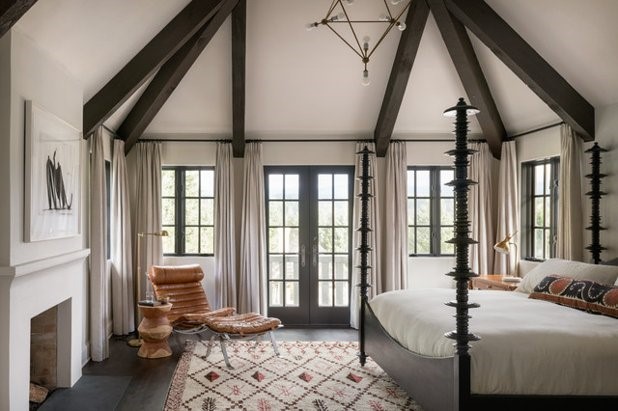 Jessica Helgerson Interior Design
Mediterranean style is not:
Trendy. While Mediterranean-style spaces can incorporate contemporary touches, the look as a whole is about classics that can stand the test of time.
Fussy. Mediterranean style can be formal, but it never sacrifices comfort or ease. Think of breezy spaces made for indoor-outdoor living.
Mass-produced. The emphasis is on earthy warmth, with natural materials and handmade items playing a major role. An overabundance of modern plastics would look out of place in a Mediterranean home.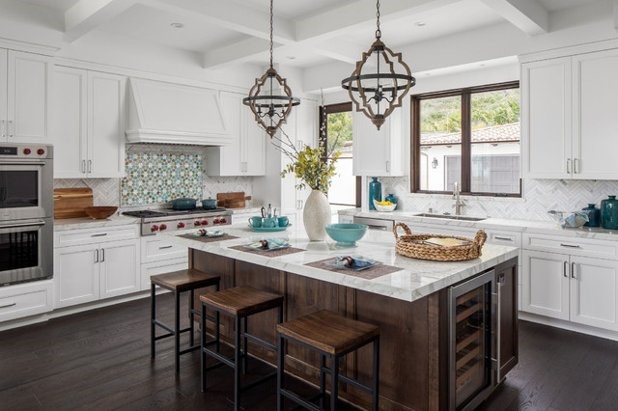 Design twist: modern Mediterranean
If you love Mediterranean style but don't live in a Spanish-style home (or just want a hint of Mediterranean flavour), it's possible to find a happy middle ground. In this Los Angeles kitchen by Christine Kimberlee Designs, crisp details including Shaker-style cabinets and slightly rustic stools pair with pendant lights with an arabesque design and a colourful tiled splashback, creating a modern twist on Mediterranean style.

The Return of Tiled Kitchen Splashbacks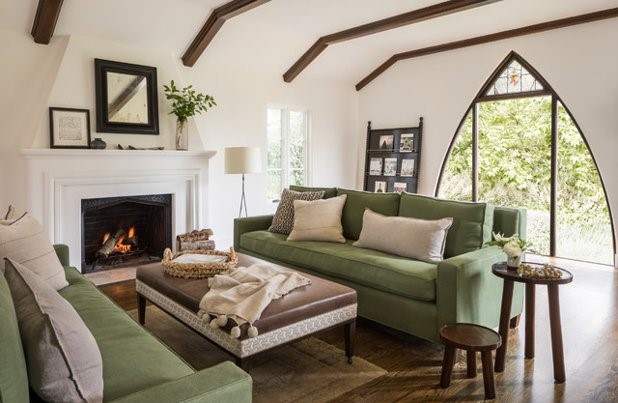 Key element: rich, earthy palette
Mediterranean homes tend to have rich colours that look as though they've been pulled directly from nature – especially the warm earth and sparkling seas surrounding the region. These rich, earthy hues have the greatest impact when placed against a calming backdrop of white and natural timber.

Great shades for Mediterranean-style spaces:

Neutral backdrop. Alabaster, parchment, straw, stone.
Warm and earthy. Clay, cinnamon, chili, flax, amber, bougainvillea, terracotta.
Oceanic. Azure, cerulean, cobalt, turquoise, moss, sage green, sea green.

Bag of Tricks: A Guide to Bagging Brick Walls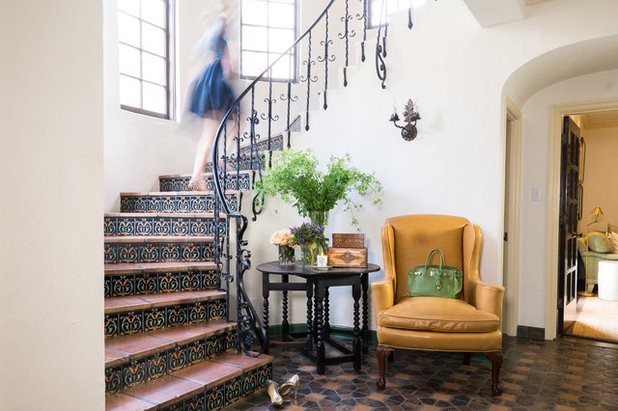 Key element: colourful tiles
Whether on floors, stair risers, a front porch or a kitchen backsplash, colourful tiles are a must in Mediterranean spaces. Look for hand-painted patterned tiles, or work with a professional tiler to create a design using solid-coloured tiles in geometric shapes.

Moorish Bathroom Tiles Take the Floor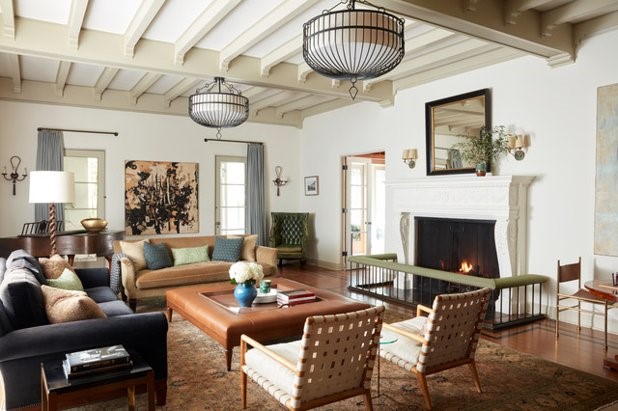 Key element: heirloom-quality classics
Furnishings and accessories in Mediterranean-style spaces are typically big, sturdy and built to last. Classic pieces are favoured over passing trends, with natural materials including carved timber, wrought iron and leather taking a starring role. Upholstery tends to be richly textured and solid in colour, with patterns coming into play in accent pieces, pillows and rugs.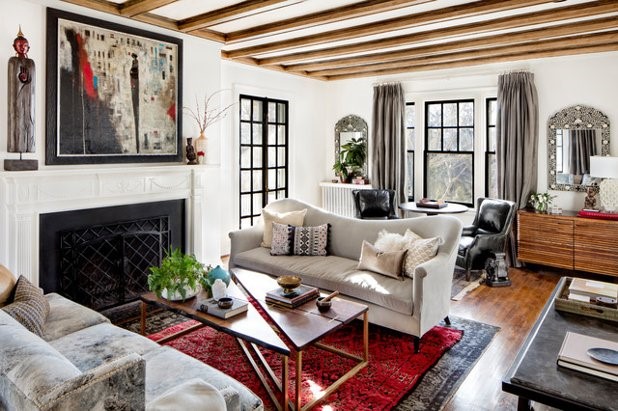 Finishing touches: colours and patterns
Mediterranean-style spaces often have a simple backdrop of white walls and timber floors, which makes the finishing touches you choose to complete the look all the more important. Look for textiles to layer, inlaid and tile-inspired designs, and handmade or antique accent pieces.

Accessories for Mediterranean spaces:

Moroccan-style or inlaid-bone mirrors.
Layered rugs in rich hues.
Pillows covered in lush textiles such as damask, brocade, silk and velvet.
Rich leather accent chairs.
Handmade or antique decorative objects in ceramic, timber or metal filigree.
Fresh green plants in colourful ceramic or terracotta pots.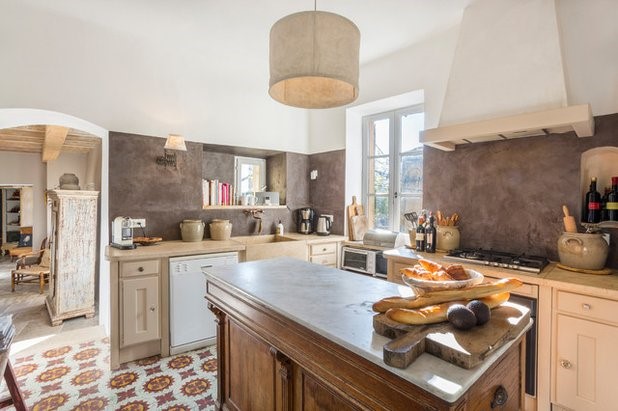 Mediterranean kitchen design
Warm and welcoming, Mediterranean kitchens highlight natural materials such as timber, bricks and stone. And while traditionally Mediterranean kitchens have tended towards warm hues and heavy wrought-iron details, today's iterations often take a lighter approach, with plenty of white space to offset the rich tiling and natural timber.
Features of Mediterranean kitchens:
Colorful tiles. Decorative tiles can be used on a splashback, on an island or on the floor.
Black hardware. Examples include traditional wrought iron or simple drawer pulls or handles in black, for a more modern look.
Reclaimed wood. Richly textured reclaimed wood can be used as an accent or in a bolder application, such as exposed beams.
Natural materials. Look for leather stools, natural timber, brick and stone.
Open shelving. Lighten up a Mediterranean kitchen by replacing some wall-hung cabinets with open shelving to display stoneware vessels.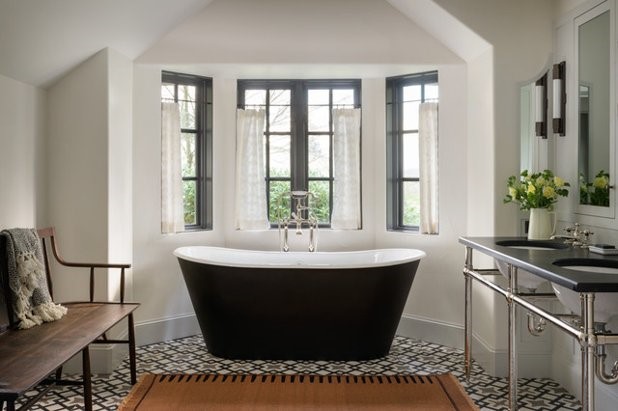 Jessica Helgerson Interior Design
Mediterranean bathroom design
Many of the features that give Mediterranean kitchens their warm, inviting look work well in the bathroom too. This Mediterranean-style bathroom by Jessica Helgerson Interior Design is a good example, with patterned tile floors, white walls, a wooden bench and a bold black freestanding tub.
<div id="hzroot5353878" style="width:300px;text-align:center;font-size:12px;padding:0;border:0;margin:0;"><div style="font-size:14px;margin-bottom:3px;"><a href="https://www.houzz.com.au/magazine/your-guide-to-achieving-mediterranean-style-at-home-stsetivw-vs~125591345" target="_blank">Your Guide to Achieving Mediterranean Style at Home</a></div><div style="padding:0;margin:0;border:0;margin-bottom:3px;"><iframe data-hzvt="MjAxOTA4Mjc6NDA3Mjp2aWV3R2FsbGVyeQ==" name="HouzzWidget4543460" id="HouzzWidget4543460" border=0 frameborder="0" SCROLLING=NO style="border:0 none;width:300px;height:275px;" src="https://www.houzz.com.au/jsGalleryWidget/gallery/125591345//new_window=yes/title_on=yes/width=300"></iframe></div></div>
---
Leave a comment