The Golden Rules of Proportion: Decor Laws You Need to Know
Author: Georgia Madden Date Posted:7 November 2017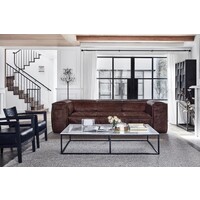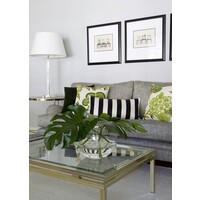 An interior designer reveals the essential rules for achieving a perfectly balanced interior
Have you ever walked into a room and it just felt right, but you couldn't put your finger on exactly why? Chances are that proportion was a key factor – whoever designed the room would have paid careful attention to getting the size and scale of the furniture and accessories just right for the space.

We talked to Rohan Smith, senior interior designer at Coco Republic Interior Design, to find out how you can create beautifully proportioned rooms in your own home.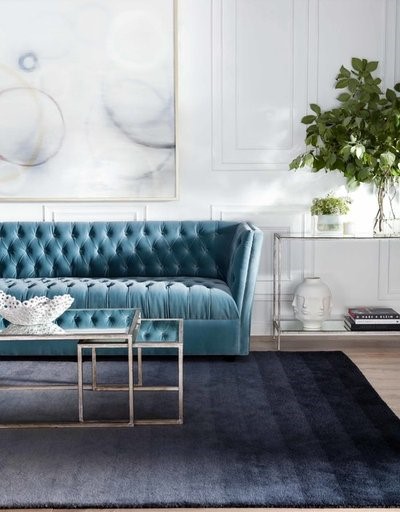 Why does proportion matter?
Because furnishing a room is more involved than simply placing a few pieces of furniture in a space – some fundamental rules of design need to be considered, one of the most important being proportion. You need to consider not only the proportional relationship between the pieces themselves, but to the space that contains them.

A room looks and feels right when the proportions are good, and there's neither too little nor too much furniture. If furniture is too big, the flow of the room can feel awkward. If it's too small, the space won't feel cosy or inviting.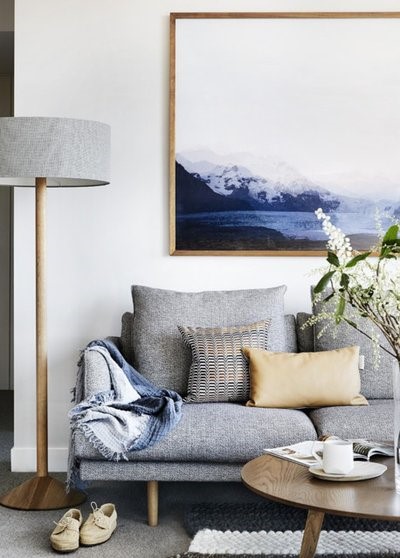 What are the most common mistakes people make?
Having all the furniture and furnishings in a room the same height, colour and style. The room ends up looking dull and static. This is easily rectified. A tall floor lamp, for example, can add some height to a corner, while providing a lovely ambient light source. A tall cabinet or bookcase can add visual interest as well as handy storage.

See more contemporary living rooms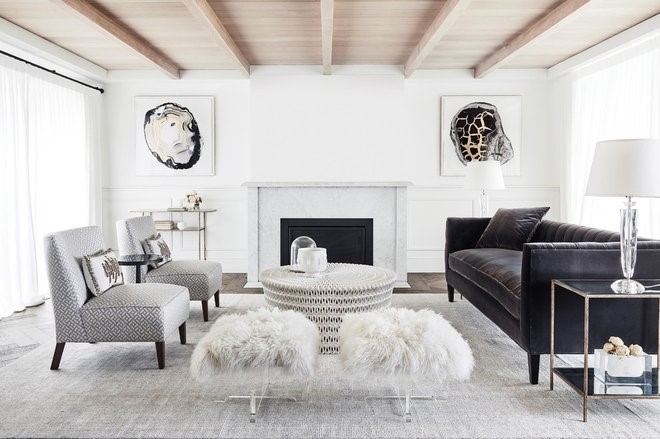 How do you assess proportion?
One of the easiest ways to assess whether a sofa, dining table or bed will suit the size of your room is to map it out with newspaper and lay it on the floor. This will give you a sense of how much floor space the piece will take up. Living with this template for a few days will give you a definite feel for how it will be to live with the piece.

A more technical method would be to use the Houzz Sketch tool or an app such as Magicplan. You simply take photos on your smartphone, which the app then translates into a plan of the space. You can then add objects, annotations and attributes to create a complete plan of your room.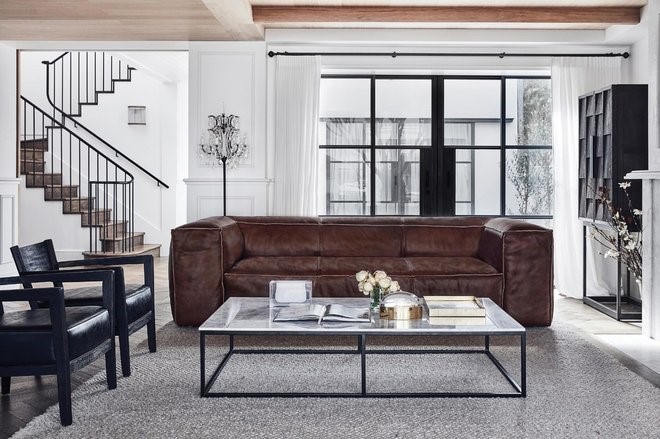 What proportions do you need to consider for a living room?
Living rooms can be tricky to get right, especially in open-plan spaces.

If the room is your main television viewing space, then you'll need to factor in technology as well as furniture. Is the TV too big for the room? Is the entertainment unit balanced with the size of the TV, and the room as a whole? A common mistake is to have a small entertainment unit with a large TV – it should be the other way around. Also, consider whether the sofa is the correct distance from the TV for viewing comfort. It should be about 2.5 times the screen width in distance away, and no more than 5 metres. The centre of the TV should be about 1 to 1.1 metres from the floor.

A large sofa and a small rug also look unbalanced.

For living rooms, the furniture arrangement should be conducive to conversation. Two sofas facing each other or a U-shaped arrangement are ideal. The coffee table should also be the right height for the sofa. You should be easily able reach the coffee table from a seated position so you can rest a cup of tea or a glass of wine.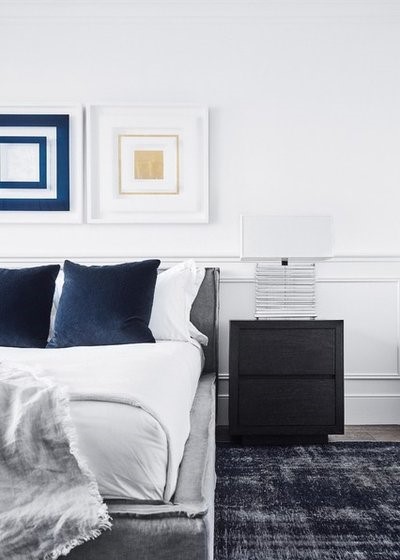 What about a bedroom?
One of the main considerations in the bedroom is the size of the bedside table in proportion to the bed. For a king-size bed, go for a large-scale beside table of about 70-90 centimetres in width, depending on the size of your bedroom. For a queen-size bed, a bedside table of around 50-60 centimetres is ideal.

Bedside lamps should also sit proportionally with the bedside table and bedhead. Again, for a king-size bed, a larger lamp will work best.

An Interior Designer Reveals: 3 Things I Wish My Clients Knew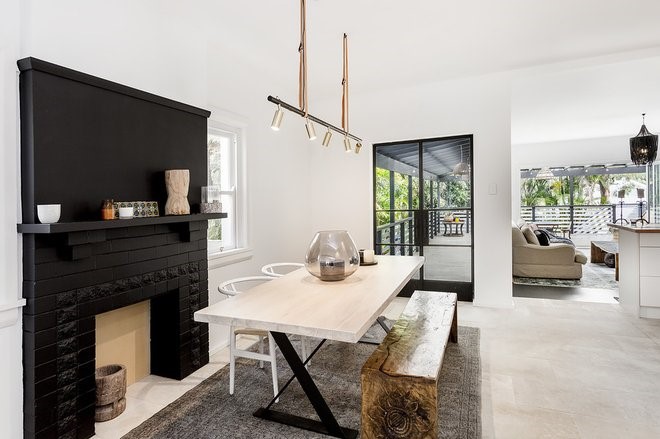 Are there any golden rules for hanging pendant lamps?
When pendant lamps are hung too high or low, they can look completely out of place in a room. You need to consider the size and style of the pendant, the ceiling height, and the space in which they will be hung.

Despite these variables, there are still a few hard-and-fast rules that can help when hanging pendants. For kitchen benches, hang lights around 70-80 centimetres above benchtops. This height allows the pendants to provide a useful light source for working, without intruding on the line of sight from the kitchen to the adjoining living or dining room.

For your dining table, sit pendants at 75 centimetres above table height to create an intimate and cosy dining space. For entries and hallways where people will be walking beneath the pendant lights, space allowing, the ideal hanging height is 240 centimetres from floor level.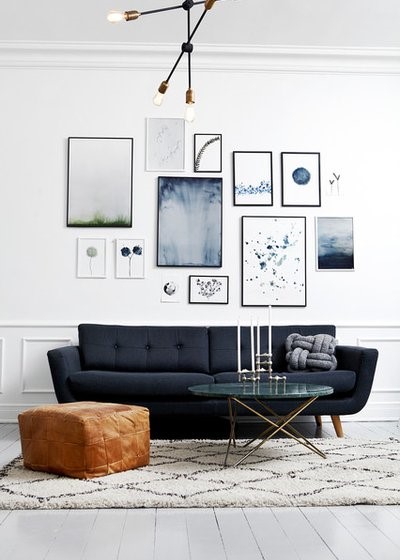 What about hanging art?
Choosing artwork that is the wrong scale for a room is a common mistake, with most people erring on the small size. Checking to see whether a gallery will allow you to bring a piece home on approval is the best way around this. If you fall in a love with a piece that is too small for your room, have it re-framed with a larger mount.

Another common mistake is to hang artwork too high on the wall. If a piece is hung too high it will have no connection to the furniture below it, and if it's above eye level it can ruin the look of a room.

Ideally, artwork should be hung so that the centre of the piece is at average eye level or about 150 centimetres from the ground. In a dining room you might want to hang the pieces slightly lower to factor in the seated viewing height.

Also remember that having some negative space is important. Leaving some walls bare not only puts more significance on the pieces you've hung, but creates a calmer feel in the room.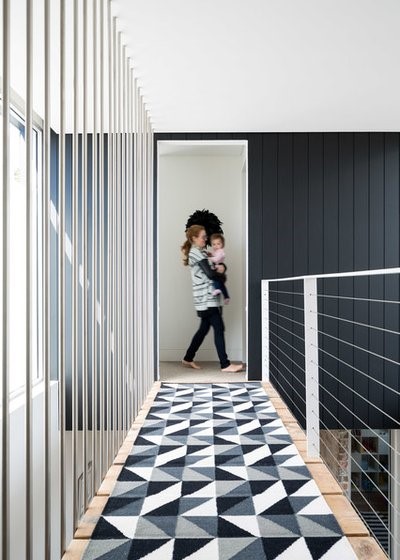 And rugs?
Rugs are a great way to bring a furniture grouping together. They provide a border for furniture to sit on and can help you create individual dining and living zones in an open-plan room where furniture has a tendency to 'float'. Ideally rugs should sit under the front legs of the sofa and occasional chairs – this helps visually link the pieces together.

10 Brilliant Ways to Make Small Spaces Appear Larger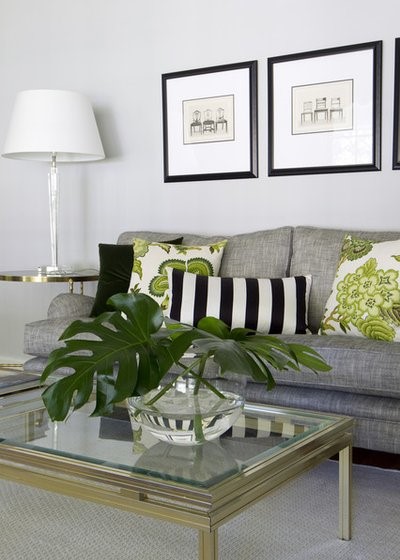 What about the proportions for colour in a room?
When making your selection, consider the 60-30-10 rule, which is a timeless decorating principle that can help you create a balanced colour scheme. Your 60 per cent is the main colour for a room, which anchors a space and provides a backdrop for the other colours. In a living room this would be walls, sofas and rugs.

Your 30 per cent is the secondary colour, which would encompass occasional chairs, bedlinen, window furnishings and occasional furniture. It should support the main colour, while being different enough to set it apart and give the room interest.

The final 10 per cent is your accent colour. For a living room, this would include scatter cushions, decorative accessories and artwork. For a bedroom, think throw pillows and artwork.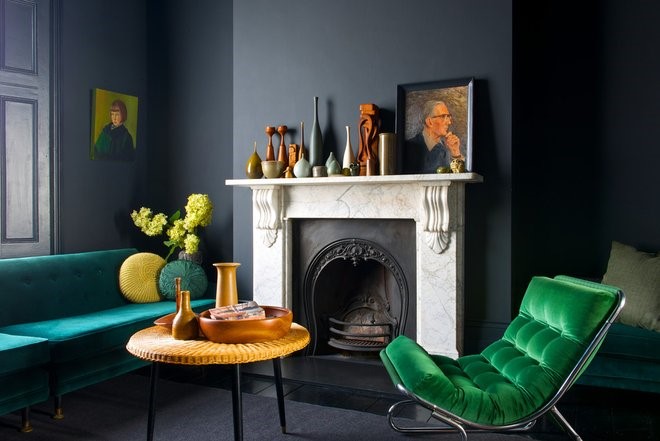 Do the rules of proportion apply to the little details too?
Keeping an eye on the proportion of decorative accessories is another important consideration. One large bowl on a dining table might be all you need in that space to create drama. Conversely, combining small objects with other similar objects can create just as much impact. A collection of ceramic pots makes one big statement, whereas a few pots scattered about will look disconnected and out of proportion.

Lamps should not overshadow the table on which they are placed. A large lamp on a slender table, for example, would appear top heavy. Too much variety of scale can cause visual chaos in a focused area, such as a bookshelf. Instead, group items of similar type and scale together, and line up like-sized books for a balanced look.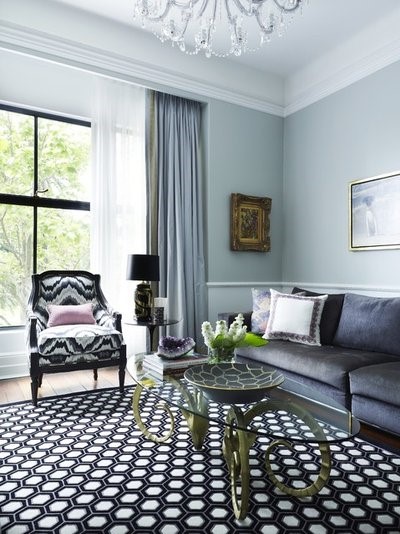 ---
Leave a comment